Saturday, Oct 17 from 4:30-6:30pm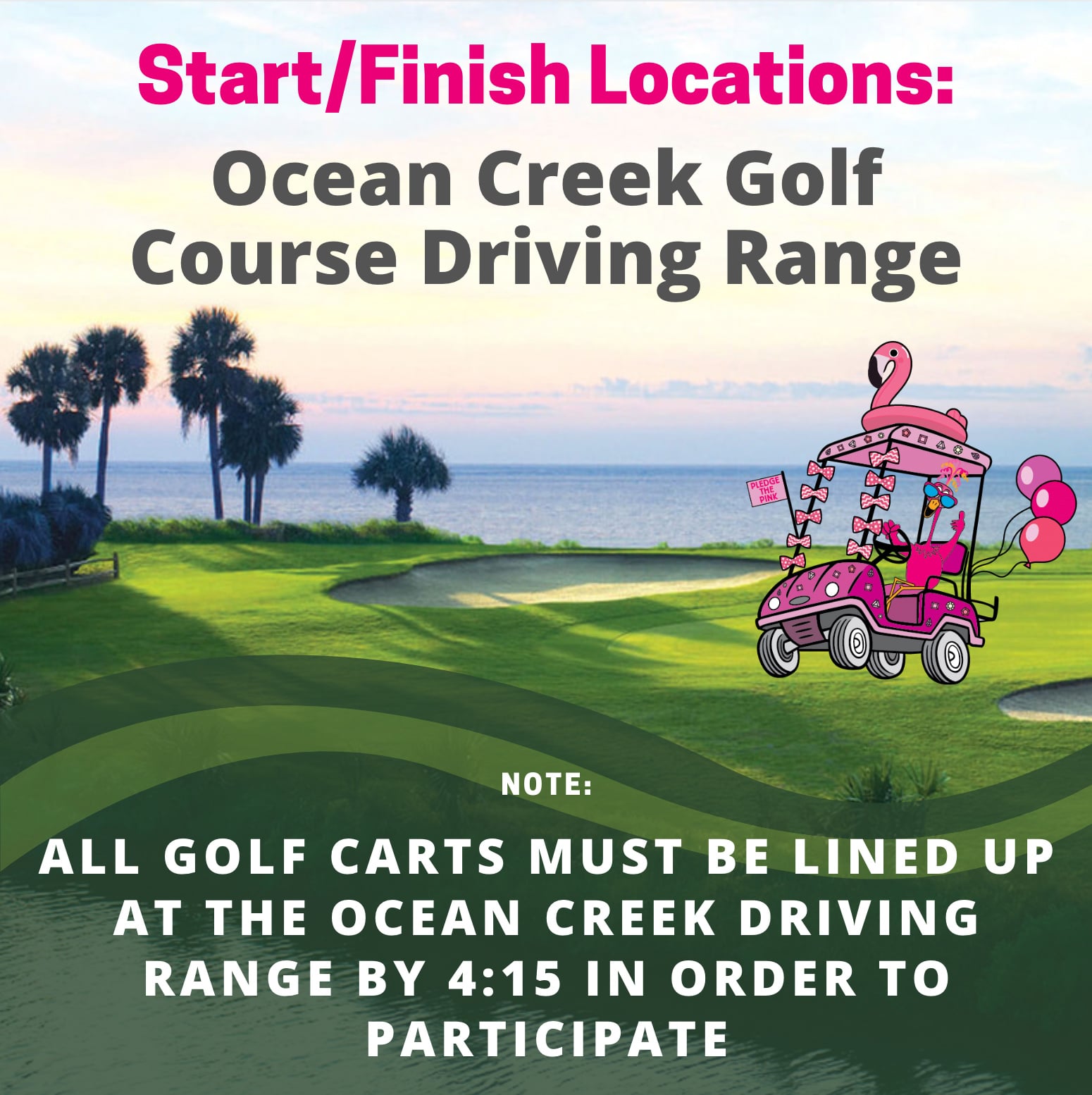 Who wants to be a golf cart fashionista?
We're challenging FlockStar Nation to shake your tail feathers and get creative at our big golf cart decorating contest and parade!
Plan your cart's wardrobe now and bring all your outrageous accessories and accoutrements with you!
You can choose whatever theme you want, but brownie points will be given for flamingo and breast cancer inspired motifs.
You can enter as many golf carts as you like. Participation is open to all registrants, volunteers, and friends!
To avoid delays, we ask that all entries that have participants walking alongside a golf cart be able to manage a steady 3.5mph pace. We will put yall at the start of the parade and our bike patrol will there ensuring you maintain a steady brisk pace.
We encourage island residents, guests, and our Pledge the Pink fans to line the parade route and cheer us on with signs and decorations.
The parade will start at the driving range of the Ocean Creek Golf Course. We will travel down to the Marina and then head back to the driving range for a post-parade party until the winners are announced at 6:30PM.
We have big trophies for the 1st, 2nd, and 3rd place victors!
Let's make this even bigger and better than last year! Sign up now!
REMEMBER: ALL GOLF CARTS MUST BE LINED UP AT THE OCEAN CREEK DRIVING RANGE BY 4:15PM IN ORDER TO PARTICIPATE.