Everything You Wanted to Know About The Best Darn Weekend of Your Life
Please Read This Super Duper Important Stuff
Got some time on your hands, fellow quarantine friends?
Use it by reading this chock-full-of-information page that explains all the who's, what's, where's, and how-to's of our big weekend together.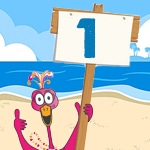 Packet Pickup & Swag Bags
Event packets and swag bags can be picked up during our Packet Pickup Party on Thursday between 3-8pm at the Fripp Island Beach Club.
If you are on a team with FOUR people or more, your packets will be boxed together for easy pickup.
If you are single or on a team of THREE or less, your packets will be available for pickup in alphabetic order by each person's last name.
We strongly encourage yall to send a representative to pick up team packets and those for small groups of friends. Send one buddy inside to grab the packets and shirts while the rest of you party at the tent and pool!
Please note that fundraising prizes can only be given to the actual winner so if you have multiple fundraisers in your group, you might all want to go inside together. Or you can pick up your prizes from Ashleigh on Friday at the times listed below.
Bib tickets - get all the details about your meal, survivor, bingo carnival game, and shirt tickets
Your bibs include several tickets that you should be aware of (please update choices in your dashboard ASAP):
1. Meal tickets — you have a meal ticket on each of your three race day bibs. Please present that day's meal ticket when selecting your lunch of the day. Unless otherwise selected by you, all registrants will receive a generic LUNCH ticket. Other options include: vegan, vegetarian, and gluten-free but these choices must be made no later than June 30.
2. Bingo — if you are one of the lucky 500 to have purchased a bingo ticket, your bib will have a BINGO ticket. Present your ticket to the BINGO table on Thursday evening at packet pickup and you'll be given a bracelet which will give you entry to Bingo on Friday. No bracelet, no entry (so please don't lose it).
3. Event shirt — all registrants will receive a beautiful 10th anniversary commemorative t-shirt. Please select the appropriate size in your dashboard by June 30 (use the size charts there to help you; please note these run true to size and are NOT small like 2019 shirts). Your bib will have a ticket that tells us what size you ordered, and you'll exchange that for your shirt at packet pickup on Thursday evening. If you want to change your shirt size during event weekend, please come to the Merchandise tent on Sunday and bring your clean/unused shirt with you. We will do our best to swap it for you then.
4. Survivor shirt — all breast cancer survivor registrants will receive a special Survivor t-shirt on Thursday night. There will be a ticket on your  bib that tells us what size you ordered, so please make sure you update your information within your dashboard. Note: if you don't mark yourself as a breast cancer survivor, your name will not be on the shirt and we will not order a shirt for you. Also note that these are ladies cut shirts so use the size chart in your dashboard to determine the best size for you.
5. Bag drop — all registrants will have a tear-off slip with their name printed on it. If you want to use our daily Bag Drop, just tie that strip to your bag and leave it with us at the start line. We'll keep an eye on it until you retrieve it at the finish line.
6.  Game tickets —  your Saturday bib will have two tickets that say GAME. You can use these to play our carnival games at Habersham on Saturday. If you want to play more than twice, you can buy additional tickets right there at the game of your choice.
Emergency phone numbers on back of bib
There are two phone numbers on the back of your bibs:
1. To report a non life threatening emergency. Use this if you or someone in your group needs medical attention while on the course. Call 911 for any life threatening emergencies.
2. Your personal emergency contact's name and number. We will use that in case of a dire emergency. But let's not have any of those, ok? xoxo
Race Rules
It should go without saying that only registered participants with race bibs will be allowed on the course. We do not allow bib transfers or private sales of bib credentials due to liability issues.
Please do not expose us to this unnecessary exposure by giving your bib to a non-registrant.
If we catch any of this unlawful activity, you will be banned from future Pledge the Pink events. And we don't want that. So thanks for playing by the rules.
Update your bib info!
Update your meal preferences, shirt sizes, your hometown, team name (if applicable), emergency contact info, and let us know if you are a survivor.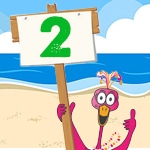 There are daily short cuts— please use them if you know you can't do the entire 10 miles. We do not have the resources to pick people up all over the course 🙂
Friday
Friday's short cut is at the Hunting Island lighthouse (Mile 3.6 & again at Mile 6.5). So you can choose to bail at either distance and we'll drive you to the finish line.
Saturday
Saturday's short cut is at Mile 5 (which also happens to be the same location as the finish line).
Pretty convenient, huh?!
Sunday
On Sunday, we will walk/run by the Beach Club at Mile 4.5 so you can cross the finish line there if you can't do the entire 10-mile course.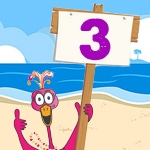 Fripp Island Resort
If you have questions about accommodations, dinners, boat trips, kayak rentals, or other resort-related amenities please call the Resort at 843-838-1507 or stop by the little Pink House in front of the beach club
Get all the info you need about Fripp island Resort. Get the special PTP hours for the food court, marina, Boathouse, Sandbar, Cabana Club bar, etc.
And check out this detailed map showing where things are located.
Hungry and don't want to go out? Click here to order Fripp's take out meals that'll feed 5-10 people.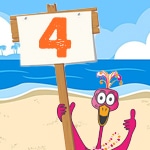 Our "races" start on time and our logistics are set up based on that specific start time. Get to the start line at least 15 minutes prior to start so you can hear the daily announcements and any course changes. Please do not come late and expect our volunteers or pit stop stations will be there waiting for you.
Bag drops will be located each day near the start line. Stuff your bag with keys, a clean shirt, some flops, and your favorite koozy. Leave it with us at the start line each day and you can pick it up when you cross the finish line!
Friday
Time: 8:00 am
Location: SpringTide Market on Fripp (1 Tarpon Blvd)
Saturday
Time: 8:30 am (buses depart Fripp between 6:30-7am)
Location: Habersham
Sunday
Time: 6:15 am
Location: In front of the Beach Club at Fripp
Other Important Information
We will continue to update yall with important event weekend logistics on this page so please come back frequently. Here are some additional tidbits you might be interested in.
Merchandise
Our online store will re-open this summer, and we will also be offering our super cool Pledge the Pink merchandise at the event. The stock goes very quickly so we encourage everyone to buy online when the store opens and/or  head over to our merchandise area under the tent as soon as you arrive on Thursday (remember cash is best, fastest, and doesn't require us paying extra fees ((more money for mammos))!
Hours:
– Thurs: 3 – 8
– Fri: 11- 3:30
– Sat: Closed
– Sun 10 – 3
Missed Packet Pickup Party or didn't get your fundraising prizes or are you missing something?
Arriving late on Thursday? No worries, just go see our girl Ashleigh at the following times/locations:
Fri – 6:30 – 7:30AM at the Start Line and 10:30AM – 12:30PM at the Beach Club to get swag bags and fundraising prizes
Sat – 6:30 – 7:30AM at the Beach Club
Flocktographers and photo access
Our Flocktographers will be taking your pictures all weekend long and should have them uploaded by October 31. We will put a link to the thousands of images on our website and also send all registrants and volunteers an email so you can begin downloading them (for free!) as soon as possible.
Bring cash!
Bring cash to climb the lighthouse on Friday ($2) or to buy extra game tickets or desserts and adult beverages from the food trucks on Saturday. And, of course, bring singles to tip at Bingo on Friday night! There will also be a bar set up at the start/finish line of the golf cart parade on Saturday, so bring cash for that too!
There is only ONE ATM machine on Fripp Island (in front of the beach club) so we encourage yall to bring lots of singles and other cash denominations with you. Squeal! This is gonna be so fun!
First Aid & EMS
Self-serve basic first aid supplies will be at each of our daily pitstop locations but you might want to lather up with sunscreen and throw a bandaid in your pocket just in case.
Listen to your body. If you feel dizzy, weak, nauseous, overheated, or exhausted- tell the people around you and then sit your butt down in the shade. Call 911 for life threatening emergencies or call the number on the back of your bib if you need non-emergency medical attention.
EMS will be set up at the following locations each day:
Fri: at the store (Mile 0 and 10) and at the Lighthouse (Mile 3.6 and 6.5)
Sat: on Market St (Mile 0, 5, and 10)
Sun: at the Beach Club (Mile 0, 4.5, and 10)
Bug spray and sunscreen
Bug spray and sunscreen are your responsibilities so please plan accordingly. We will have some available at the pit stops but it is simply cost prohibitive to supply 1500 people with these items every day. Thanks in advance for understanding. xo
Our FB group page will be public!
Just a reminder that our Facebook Group is public from October 10 – Nov 10. We open it up so all our friends and families can see how much fun we're having (and how much good we are doing) in hopes they'll join us next year!
So don't call in sick and get caught having the time of your life! xo
2021 Event and Registration
We will announce our 2021 location on Friday afternoon, immediately after the survivor celebration.
Registration will open and the first 250 of you can sign up for just $250! The price will be $275 for the next 275 registrants, then $300 for the next 300 registrants, then $350 from there until sell-out. As always, we will limit the amount of registrants to 1500 so we can keep this a fun and intimate event.
Weekend Overview & Daily Pages