Here is a quick summary of our weekend. I hope you are as excited as we are.
Welcome to Hilton Head Island
Other than experiencing the island's obvious beauty, one of the really cool things about doing Pledge the Pink on Hilton Head is we give you lots of free time to explore (and boy, is there a lot to do)!
We have hundreds of restaurants, a gazillion retail shops, dozens of spas, and an endless array of activities and attractions (did someone say sunset dolphin cruise?). Climb the famous candy-striped lighthouse, get a pedi, go zip-lining, and/or try to beat your fellow FlockStars at the go-cart track. Or just crash on the beach.
No matter how you spend your free time, we know Hilton Head will make you smile, gawk, ooh and ahh, scream with excitement, and unwind the entire weekend. Here are some recommendations, tips, and insider-information (including where to eat!) we'd like to share with you now. We will continue to add information to this section over the next several months.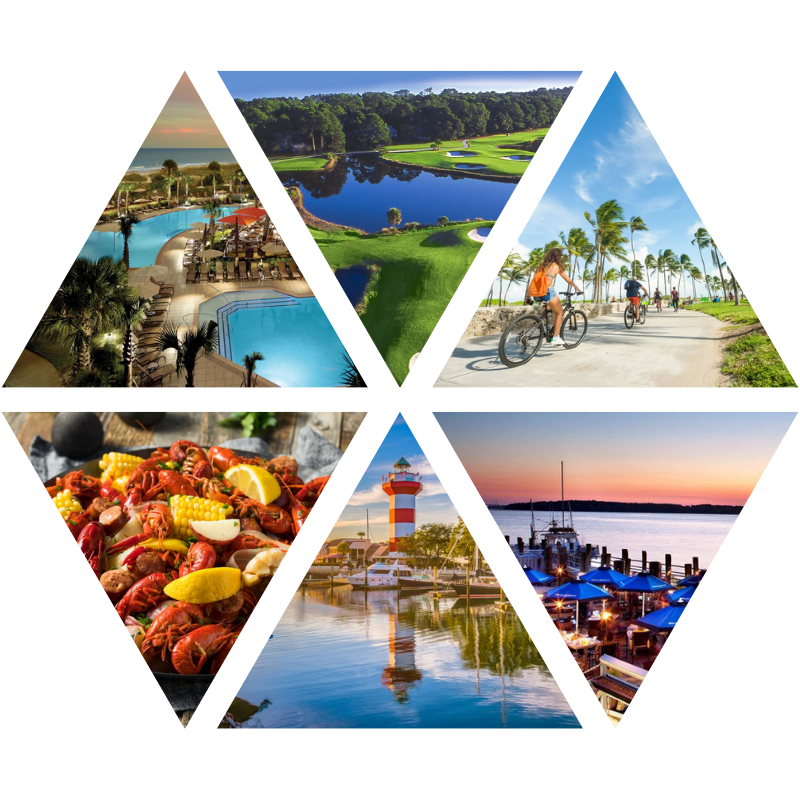 Click the toggles below to read more