On Your Mark, Get Set, GO
Port Royal Resort, plus a few of my fave beaches!
Friday, October 15
Race Time: 8AM
Chaplin Community Park (11 Castnet)
7:45AM | Be at the start line for course announcements, Chaplin Park
8:00AM | Start, Chaplin Park
9:30AM | After party begins at Shelter Cove Park (39 Shelter Cove Ln)
12:30PM | Survivor Celebration at Shelter Cove Park
12:45PM | 2022 Event Announcement & Registration Opens
1:00PM | Party comes to an end (don't worry, there are two more!)

A couple of things to know:
Note that today's after-party is at Shelter Cove Park (which is a different location than the start/finish line at Chaplin Park) so coordinate with anyone you're walking/running with.
Help us honor our #1 guy. Take a big smiley selfie with the Stevie cutout along the course and post it to our Chat Club using the tag #SmilesForStevie. There is nothing that made Stevie happier than seeing your smiling faces, and we just know that he'd be tickled pink to know he put a smile on 1500 faces!
Supporters/Friends/Family
We're so grateful to our friends at Port Royal Plantation for hosting us this year and allowing 1500 crazy pink people to run through their community. But as a private gated neighborhood, it wouldn't be cool for us to ask them to allow for passes to allow another couple of hundred cars in so we respectfully ask that you show your support from the public beach at Folly Beach (55 Starfish) and/or at the finish line in Chaplin.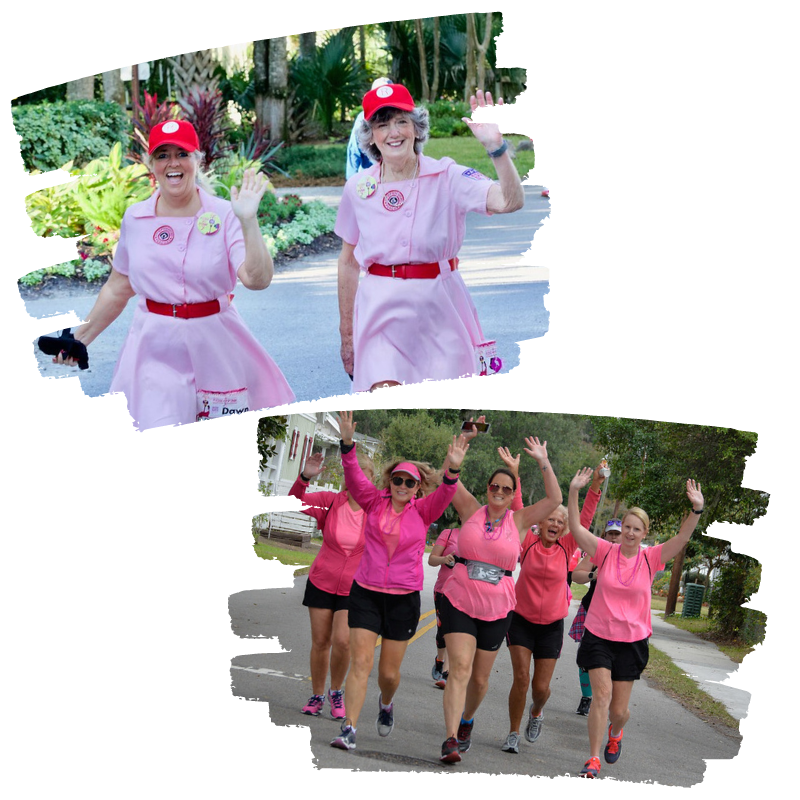 Other Important Information
Click the toggles for details