Thursday, October 14 from 3-8pm
39 Shelter Cove Lane (behind Kroger)
Our designated parking area is around the Belk store. Please do not park in the on-street spaces around the shops or the park. Please don't use Kroger's parking lot either! Security will be monitoring so we appreciate you following the rules on this one.
A couple of things to know:
Yes, friends can pick up your packet for you. For this year only, we are also allowing your Fundraising Prizes to be picked up by a team member / friend if you are not able to attend. 
All teams that are 4 or more people will be boxed together (no exceptions). If you have a particularly large team that isn't staying together, please make arrangements to meet up on Thursday or before the race on Friday morning so you can get your credentials and swag.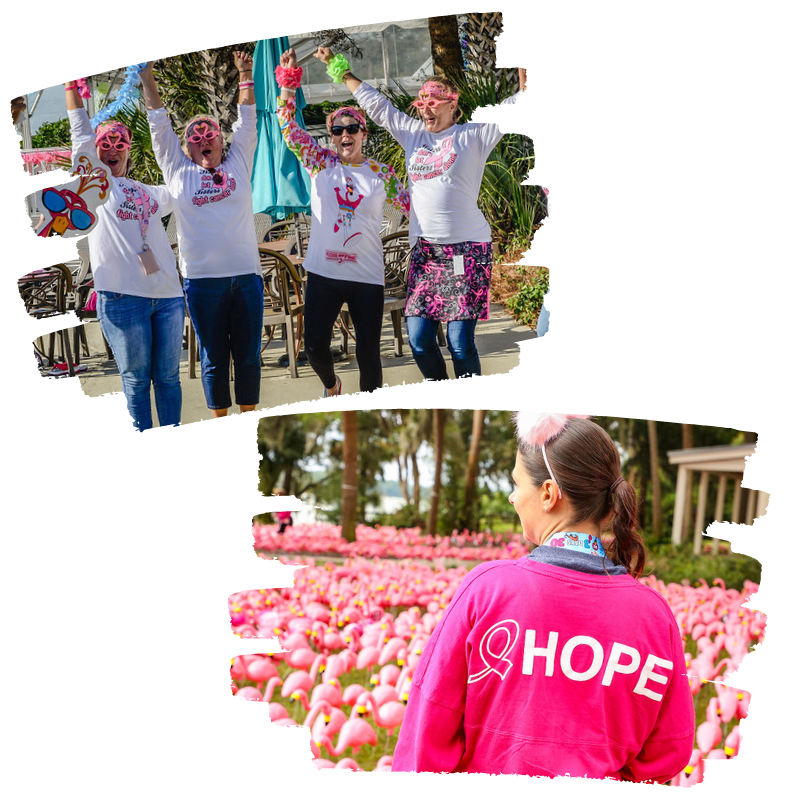 The 411 on Tonight's Festivities
Click the toggles for details