Pledge the Pink Proudly Presents
Show 1 is SOLD OUT! Limited seats remaining for Show 2.
The most anticipated event of the decade is just around the corner, and we're not talking about the little 30-mile sojourn either.
Nope, we're talking about the first ever live, in person, Drag Queen Bingo!
Anita Pop, Margarita, and all the other girls have already finalized their hair, makeup, and wardrobe- they are that excited! We had so many requests from the fellas to be part of the show that we're including a handful of the guys to be your GoGo Girls for the evening. Oh the trouble yall will get in…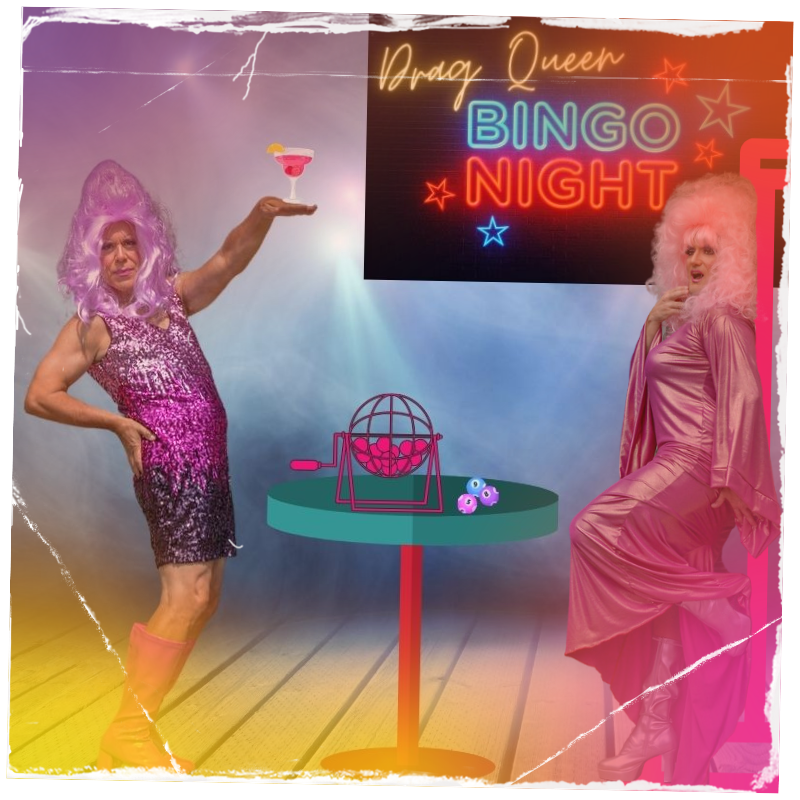 Join the festivities LIVE at the Fripp Island Beach Club on Friday, October 21. In order to accommodate as many of you as possible, we're doing TWO shows that night:
Show 1: 5:00 to 6:30pm SOLD OUT!
Show 2: 7:30 to 9:00pm
Single Card
You're gonna laugh your abs off!
One entry into the big tent
FlockStar Package
Yowza, that's a whole lotta chances to win big!
One entry into the big tent
The evening is sure to be a hoot and a half. Adults 18 and older may purchase a ticket and participate. We'll do our best to keep the atmosphere at the PG-13 level but please note there will be sexual content, jokes and inuindos throughout the night.
Drinks will be available to purchase and non-ticket holders can watch the show from the pool area on a first-come, first-served basis. But only ticket holders wearing a special BINGO bracelet (given to you at packet pickup on Thursday) will be allowed near the tent area. This is incredibly important for legal reasons so please follow the rules.
Note that the FlockStar Package does NOT give you four tickets to the show; it gives you one ticket to enter the tent area and four BINGO cards to play from (quadrupling your chances to win).
We will play three rounds of bingo that night and the payouts will be $500, $500, and $1000.