Flamingos and Glue Guns. What could possibly go wrong?
This is going to be an absolute hoot, yall!
We want you to create the biggest, craziest, and most
fabulous hats

for each of our four days of Pledge the Pink.
Think Fancy Fedoras, FlockStar Fascinators, Flamingo Tiaras, and Fabulously Pink Derby Hats!
Or go in a completely different direction with Cat in the Hat, or pay tribute to the Mad Hatter himself and do an Alice in Wonderland spectacle.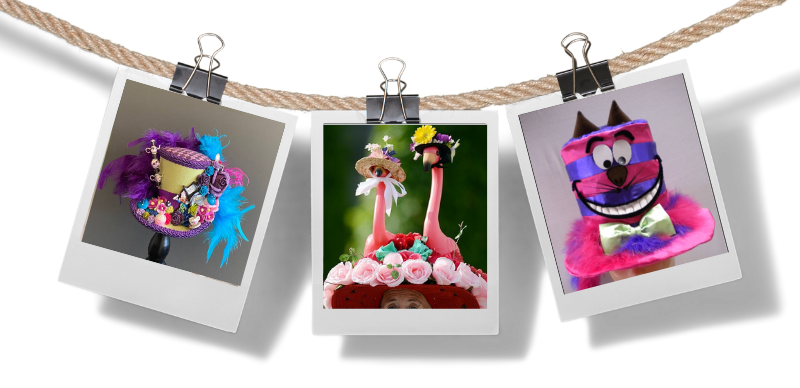 Use balloons, feathers, flowers, flamingos, felt, ribbon, jewels, teapots, cats, anything and everything. Just make it completely over the top!
Our team of four judges will select a winner each day and fabulous prizes will be awarded to our best hatterers.
Let your imaginations run wild and just have fun creating your masterpieces. Accessories and costumes are optional: just do what is comfortable (and fabulous, of course)!
Check out some of the hats below for inspiration