Beaches, Besties & Bling (oh my)!
The Ultimate Girls Weekend!
October 19 - 22, 2023
Oak Island, NC
Welcome to the Best Darn Weekend of Your Life
Together, we will run, walk, and crawl 33.1 miles in the search for the cure on beautiful Oak Island, NC.
Join us for our 4-day, cancer-kicking, bestie-bonding, bling-earning, beach-hopping adventure of a lifetime!
Come solo and meet 1499 of your new BFFs or gather your entire posse (men included) and make this a friends/family reunion that you'll never forget.
Push a stroller, take a short cut, stop for drinks, and take loads of selfies along the way.
Pledge the Pink is not about beating the next guy. It's about challenging yourself. And saving lives.
While you have the time of yours.
Included with your registration...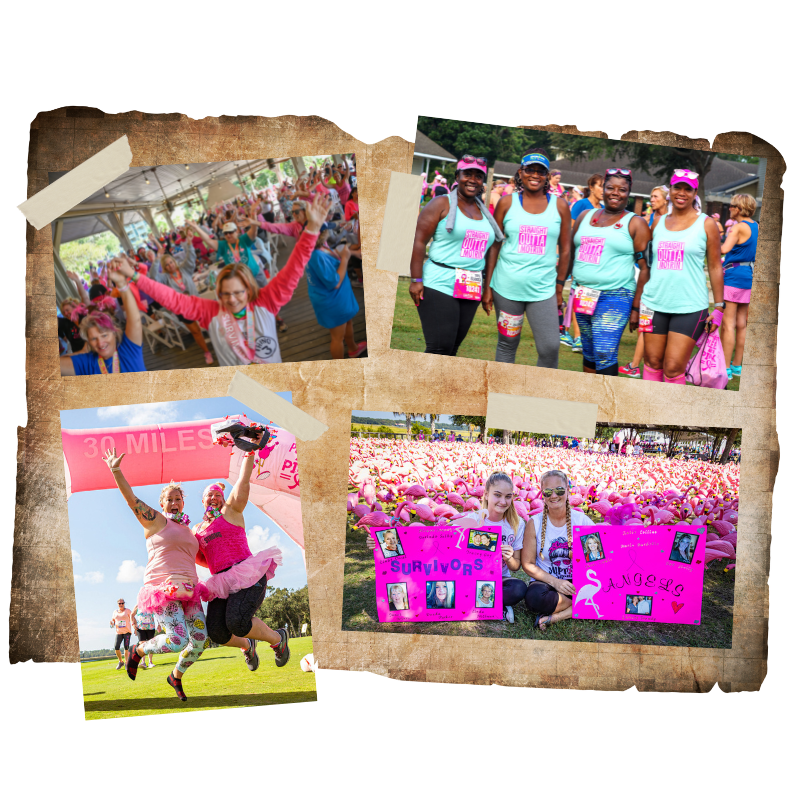 The fun doesn't stop at the finish lines
We have shenanigans planned all weekend long! Join us for the…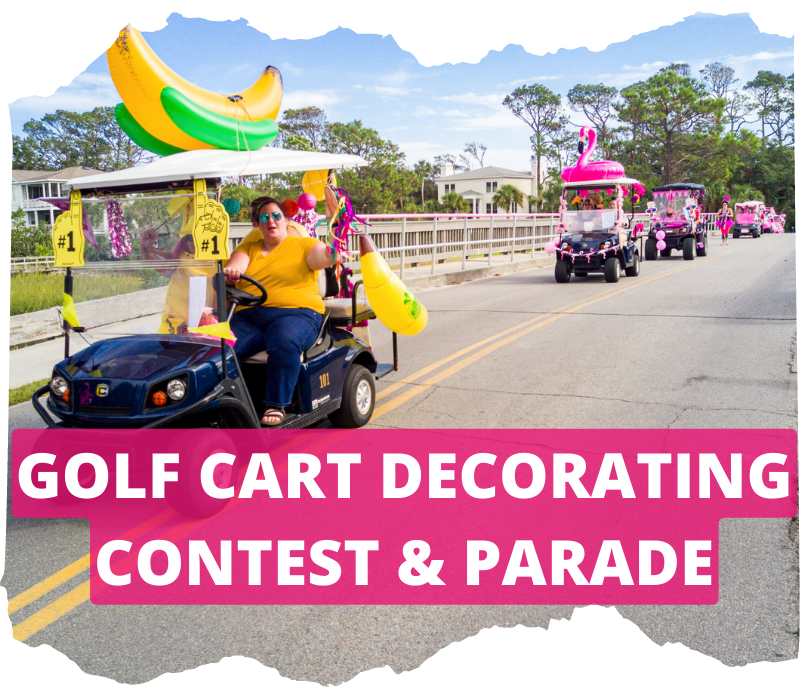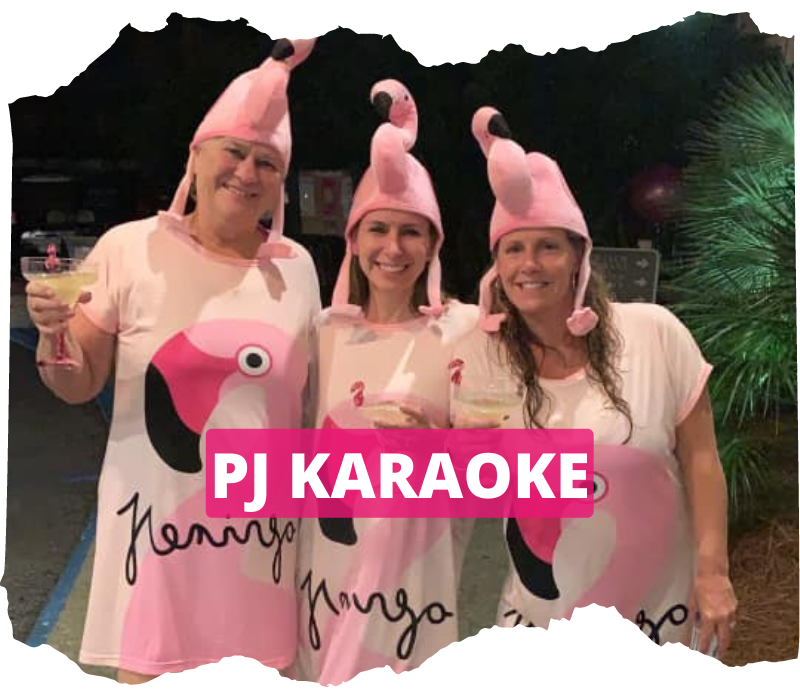 …and all sorts of antics and hijinx after hours!
This is a jammed-pack four day weekend but you can do as much or as little as you want.
Ahoy, your adventure awaits!
Be part of our inaugural voyage to Oak Island where we will explore all 10 miles of her beaches, and meander along the waterways and boardwalks in search of treasure.
You'll earn 3 big, beautiful medals and we'll raise about $750,000. Shiver me timbers!
Oh, and we're doing a pirate theme for our 2023 event in case you couldn't tell!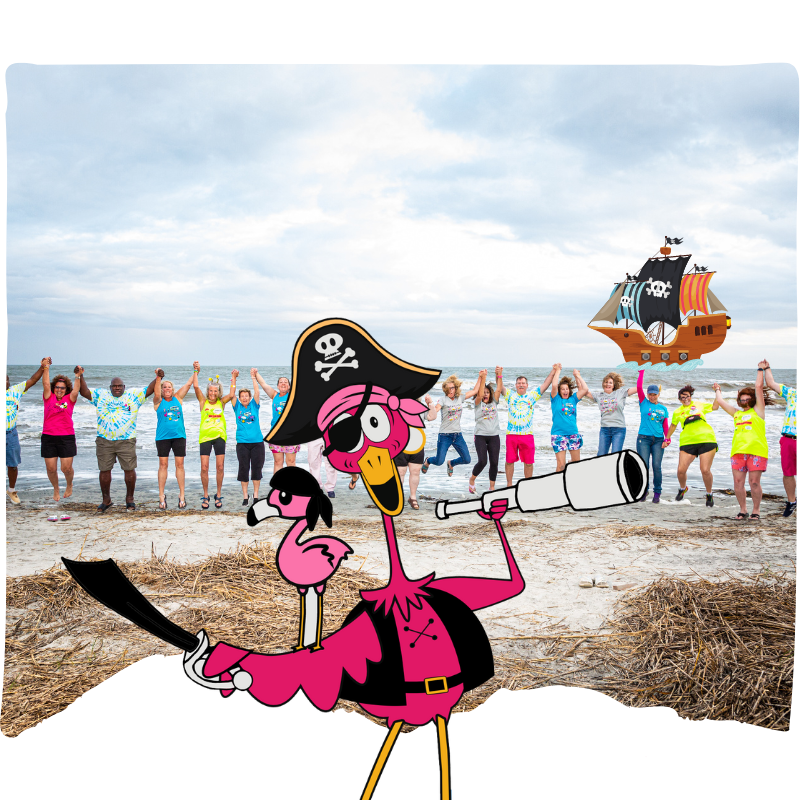 Registration Ending Soon...
We have found that we raise more money in the fight against breast cancer by simply not requiring fundraising.
Make a donation or create your own custom fundraising page if you want, but you'll get absolutely no pressure from us.
Be part of history as Pledge the Pink reclaims the Guinness World Record!
The 1st Record

1,058 Flamingos
Our 2nd Record

3,753 Flamingos
Our 2023 Goal

7,500 Flamingos