Oak Island, North Carolina
Paradise is Our Playground
When you envision a classic family beach vacation, you're most likely picturing Oak Island, whether you know it yet or not. That nostalgic feeling you get when you think of a family outing on bicycles complete with bells and baskets, an ice cream parlor after a round of mini-golf, or casting a line off a big ocean pier is what memories at Oak Island are made of.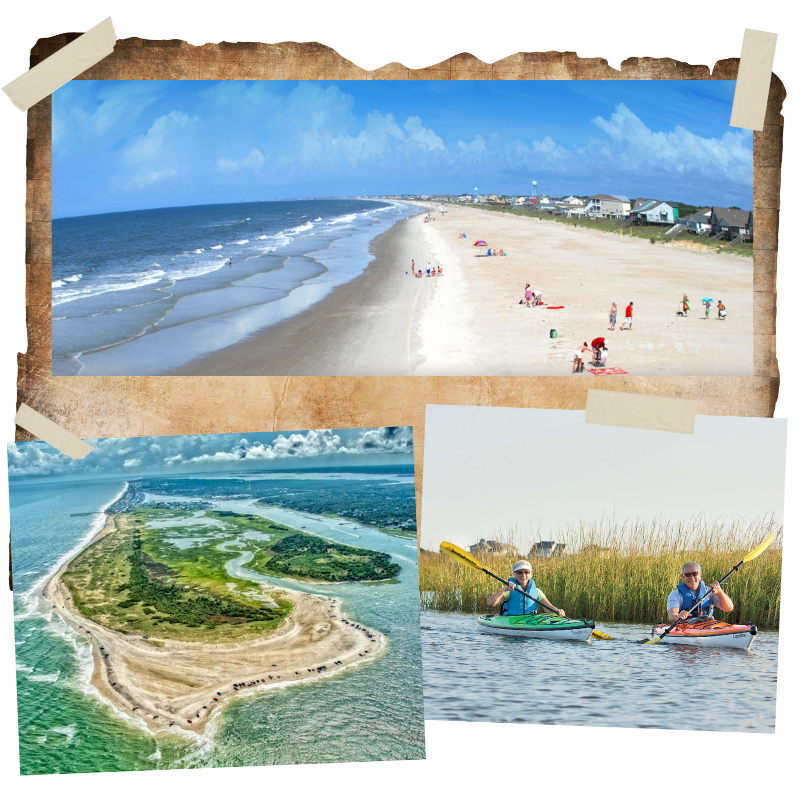 Oak Island is situated about 45 minutes south of Wilmington, NC and about 75 minutes north of Myrtle Beach, SC.
We encourage yall to come early and stay late so you can explore both cities. Oh, and the town of Southport and Bald Head Island make great day trips, too (only 5 minutes away and totally worth a visit)!

For the first time ever, we've managed to put all three of our start/finish lines at the same location: Middleton Park. So you might want to find something close to there, but you're never more than a 10 minute golf cart ride to all our activities no matter where you stay on this charming island.
Introducing our Host Sponsor
We're rolling out the pink carpet for you, FlockStars! We couldn't be more thrilled to welcome you to our community and showcase our island's beauty and hospitality. Our family-owned business has been on Oak Island for over 40 years and we offer a large inventory of vacation home rentals in the area. You can rest assured that our properties are well maintained and in tip top condition, and that you'll receive the award-winning customer service for which we're known!
Join us for the four day event, or come stay with us for a full week. We're giving back $100 to PTP for every FlockStar booking because we share your passion for the cause. At Margaret Rudd & Associates, Inc., REALTORS® we offer a full spectrum of Oak Island accommodations from large beach houses to simple cottages and convenient condos. Browse our extensive list of Oak Island vacation rentals now, or contact us to speak with a reservation specialist.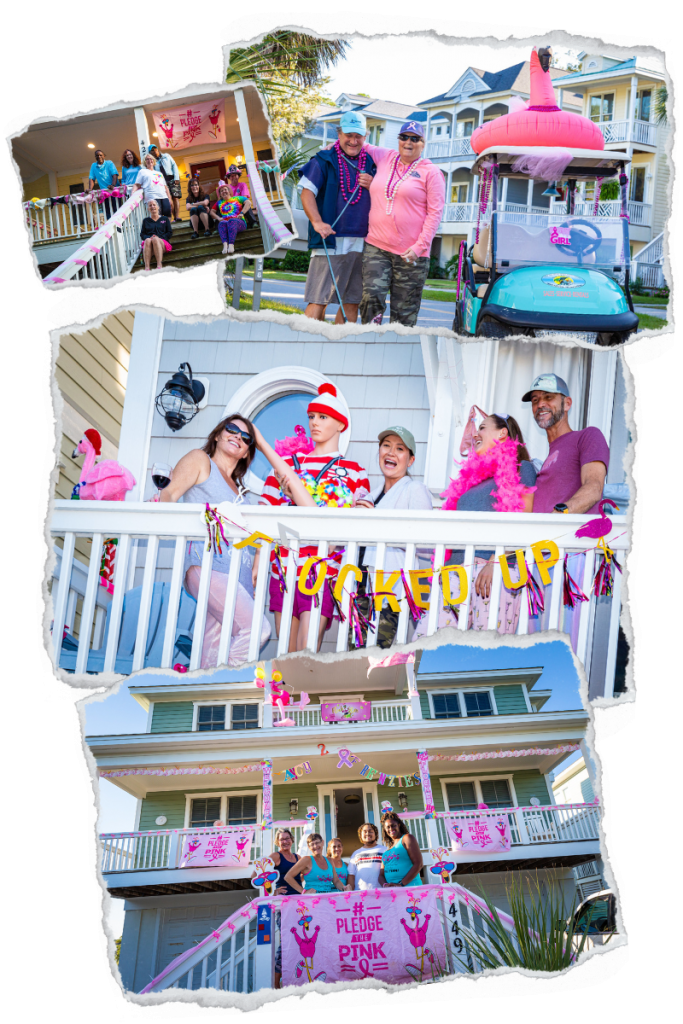 Golf carts and bikes are definitely the best way to get around, especially when traveling to PTP events at Middleton Park, as the parking is extremely limited.
We suggest booking your golf carts now before they all sell out (click to call!):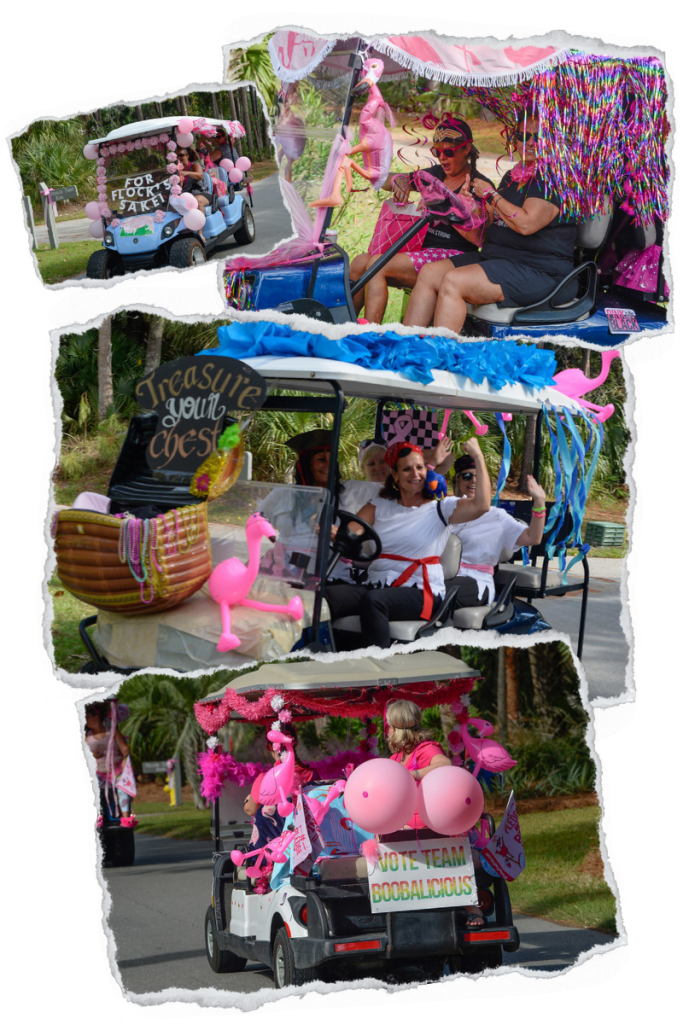 Bicycle rentals are plentiful and you can easily explore the entire island on two wheels.