This year's big event requires a whopping 327 people to bring Pledge the Pink to life.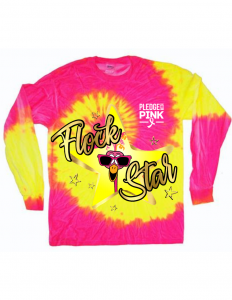 And we have gigs for registrants, friends, kids, strong burly men, injured race junkies, moms, dads, people in wheelchairs, hooligans, artists, jokesters…
You get the drift. We need EVERY kind of body!
All we really require is that they are dependable. That if they commit to doing a job, that they will show up and report for duty.
Bonus points if they look good in pink (coz check out the FREE shirts that all Crew & Volunteers get, baby)!

I bet you're wondering how you can possibly volunteer if you are actually participating in the whole 30-mile thing, huh?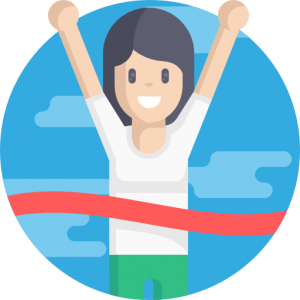 ● Well, we have lots of cool Fancy Camp Activities happening post-race that need a body or two to kind of lead the group in games and such
● And we have a ton of fun jobs that registrants can help us with during the Packet Pickup Party on Thursday
● If you happen to be one of our fast FlockStars that cross the finish lines before the masses, we can certainly plop you in a beach chair along the course so you can lie to your fellow registrants about being "almost there"
Traveling with friends/family that aren't participating in the actual "races"?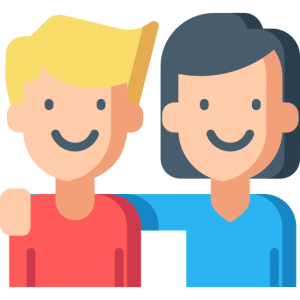 ● I'm sure they'd much rather cruise around in a golf cart for two hours than stand around and wait for you (and you can still be there to watch them cross the finish line)
● They might also like to man our pit stops and pass out popsicles, popcorn, and punch
● Or give out sweaty hugs and big medals at the finish lines

FAQ:
1. What's the difference between a Volunteer & this thing you call Crew?
Volunteers do jobs that are typically in short shifts and can choose as many of these jobs and shifts as they want on any given day. Our Crew works full-time from Thursday morning until Sunday night doing the manual work: setting the courses, parties, finish lines, aid stations, signs, etc. It is a lot of manual labor but they are the backbone of the entire event and we worship the ground they walk on. If you're interested in Crewing, (thank you!) please send an email to us directly at ptpvols@gmail.com
2. Do I have to do something every day? What kind of hours are we talking about?
Nope! If you only want to work one day then just sign up for that day! If you want to work in the mornings but be on the beach in the afternoons, sign up for a few morning shifts. Most of the jobs are two or three hours, but there are some that might only last 30 minutes! Bottom line, choose what you WANT to do. We want you to show up and be happy!
3. How will I know what to do? I've never made 100 gallons of Gatorade or organized a talent show before.
Most of the jobs are super simple but even for those, we make sure that you know EXACTLY what to do and how to do it. We'll give you detailed instructions via email and you'll also be assigned a supervisor who you'll check in with on site and ask any further questions. Now, some of the Fancy Camp activities don't really have "manuals" so we'll just tell you our general ideas and suggestions and then it'll be up to you to figure out the details. We will work with you as you put a plan together to ensure we're all on the same page and to bounce ideas off each other. Should be a blast!
4. What if all the jobs I was considering are no longer listed on the website? Can I still help?
Sure thing! Email us at ptpvols@gmail.com and we'll figure out how we can best use you.
5. Can I sign up my friends/family and surprise them with their new job?
Ha! You wouldn't believe how many people are surprised to get their "Congratulations! You're Hired!" email from us every year. And most of the time the husband/friend/teammate is excited about it, but there are always a few that don't take it seriously and they don't show up. And then we are left in big trouble. So please only volunteer your friends if you know they'll want to participate and you know that we can depend on them.