Friday October 20, 2023
7:00 - 9:00PM

ONLINE TICKET SALES ARE NOW CLOSED. YOU MAY PURCHASE TICKETS AT THE EVENT.
Join us for the funniest event of the weekend as we play Flamingo Bingo under the big tent. Hosted by a professional comedian out of Charleston, this evening will have you hootin, hollerin, and having the time of your life.
In between all the laughter, we'll play four rounds of BINGO where prizes will range from $500 to $1500!

Dress up as your favorite flamingo (we know who that is) and get ready to laugh until you pee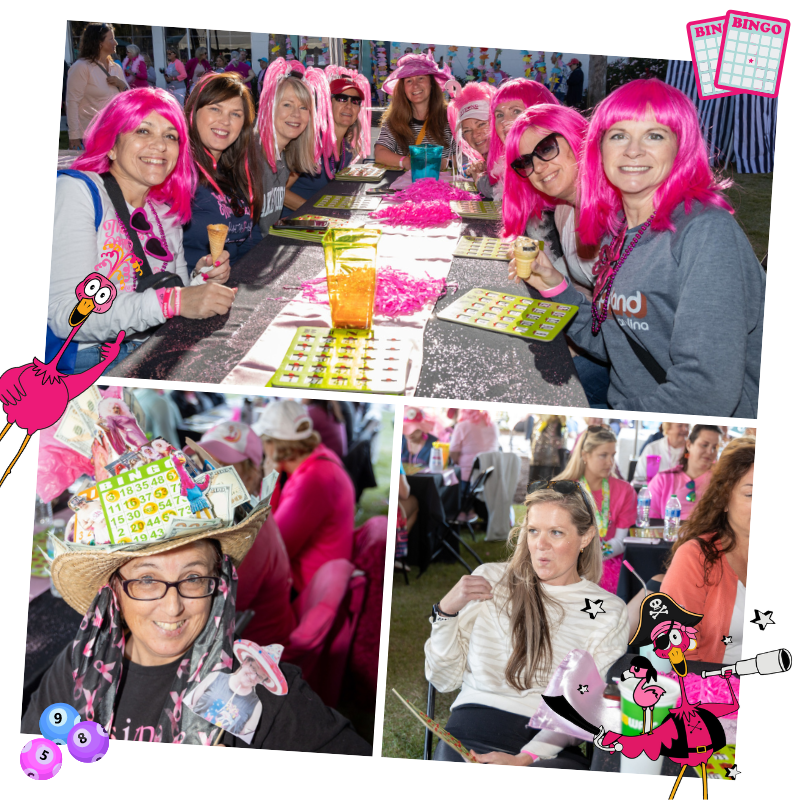 Bring a cooler and join the fun!
Everyone is invited to watch the show but only ticket holders wearing a special BINGO bracelet (that will be given to you at Packet Pickup Party on Thursday) will be allowed under the tent. This is incredibly important for legal reasons so please follow the rules.
Note that the FlockStar Package does NOT give you four tickets.
If multiple winners the prize money will be split. For example if there are 2 winners for a $500 prize, each get $250.