One of the coolest things about Pledge the Pink…
is that we don't require participants to raise any money.
And what's even cooler… most of our registrants end up making a donation or fundraising anyway!
We've watched our pink thermometer go from a few thousand dollars in our early years to over $400,000 in 2019.
And we're going big for our 10th anniversary year… our goal is to raise $450,000.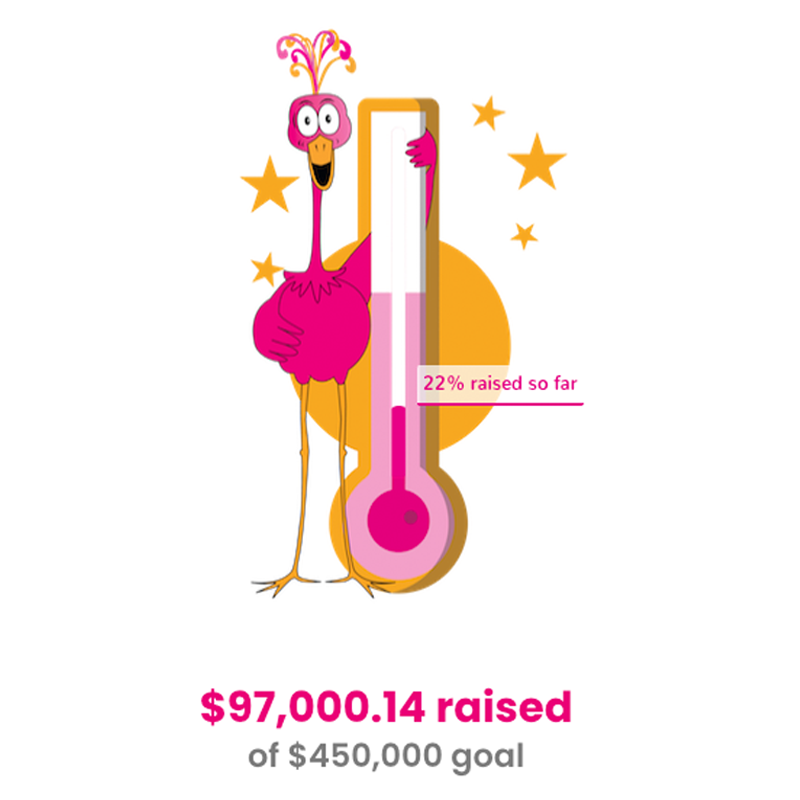 Our 2020 Fundraising Prizes
The deadline for fundraising prize totals is October 1. This means we must have the donations in our hands by October 1; no exceptions (sorry, prizes postmarked by October 1 but not received by Pledge the Pink will not be eligible towards fundraising prize totals).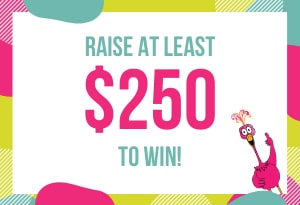 Raise $250 and you'll be styling with our hot-off-the-assembly-line luggage tags (you get two!), plus our awesome FlockStar key chain, and our brand new Fancy boppers! All the cool kids will be wearing them this fall… and you wanna be cool, right?!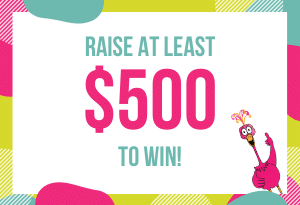 Raise at least $500 and you'll not only get the $250 level prizes, but you'll also be ready for the beach with our custom new Fancy kite, cooling rag, and adorable canvas tote bag! And we'll keep your car nice and cool this summer with our first ever sunshade, starring Fancy herself!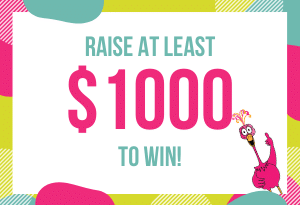 Now if you raise $1000, we'll give you all that PLUS a new double-insulated stemless wine glass (made out of metal), and the most hysterical slippers you've ever seen, and you'll also get our girl Fancy. Yup, this is quite the prize package.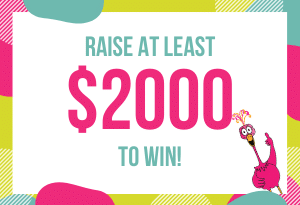 But it gets even better. If you raise at least $2000 we'll give you all the loot listed above AND a Fancy onesie that'll make you pee yourself. And a very cool tulle skirt that includes 30 PTP ribbons sewn in- write the name of a loved one on each one and dedicate a mile to them in October. Oh, and did I mention free 2021 event registration? Go get 'em yall!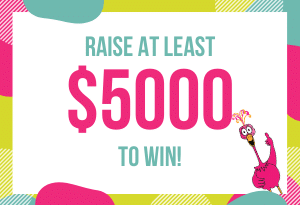 If you raise at least $5,000, not only will you get everything already described, but your goodie bag will also include our brand new This Is Why We Walk hoodie and our new drywick hat that plays tribute to Fancy. And perhaps the best part… YOU get to choose where 75% of your fundraising dollars go!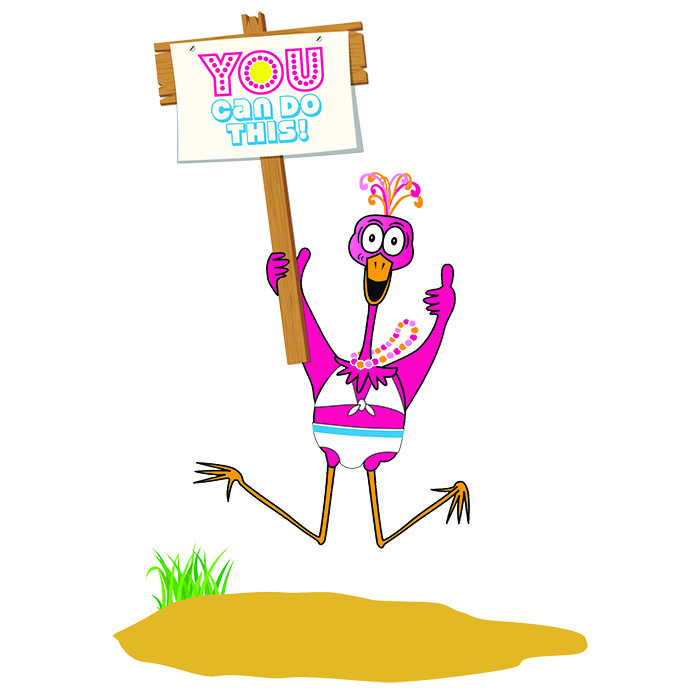 Our 2019 Funding Recipients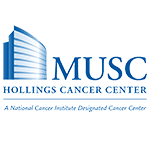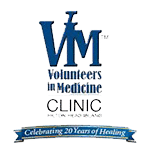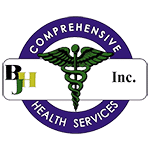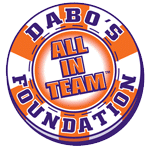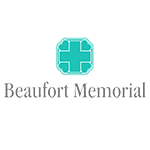 The recipients of our "Choose Your Charity" initiative
"We are so grateful to be a recipient! This is the best Christmas gift! On December 1 we had to stop performing mammograms because we ran out of funds. We had to call many patients and tell them that we were unable to help them. Now we can call them and reschedule. They will be so relieved!"