Nov 1, 2021 - Oct 31, 2022
Help us reach our big, fat, fundraising goal!
After the last two years we've all had, we're pretty sure 2022 is going to feel like a million bucks.
And we know one way to guarantee that!
If each of our registrants raised $500, we'd reach our $750,000 goal  (thanks to some other cool stuff we have going on behind the scenes).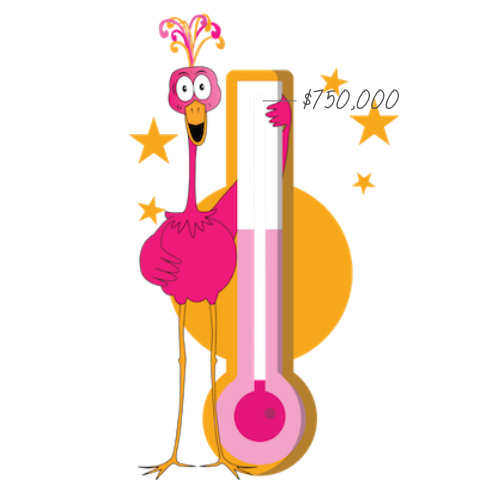 We don't require anyone to fundraise but the coolest thing about Pledge the Pink is that most of our registrants and volunteers end up making a donation or fundraising anyway.
Behold the sight of 5,000 plastic pink flamingos!
Did you know that Pledge the Pink actually holds the Guinness World Record for the largest plastic flamingo flock on the planet?
This annual poignant display of pink flamingos is both breathtaking and lifesaving, and will be open to the public October 20-23, 2022 at the beautiful beach club on Fripp Island.
Each bird represents $200 raised in the fight against breast cancer. For those of you that make a donation or fundraise on our behalf, there will be one pink flamingo in our flock for every $200 you raise.