3 DAYS, 30 MILES, 1000 MEMORIES
Join us for a cancer fighting, sweat breaking, bling earning, bestie bonding, resort hopping adventure of a lifetime.
October 14-17, 2021 on Hilton Head Island, SC
Welcome to the Best Darn Weekend of Your Life
Ten miles a day, through three breathtaking resorts, on one exquisite island. Run it, walk it, push a stroller, take a short cut, stop for drinks, and take loads of selfies along the way.
Pledge the Pink is not about beating the next guy. It's about challenging yourself. It's about your goals, your training, your finish lines.
And saving lives.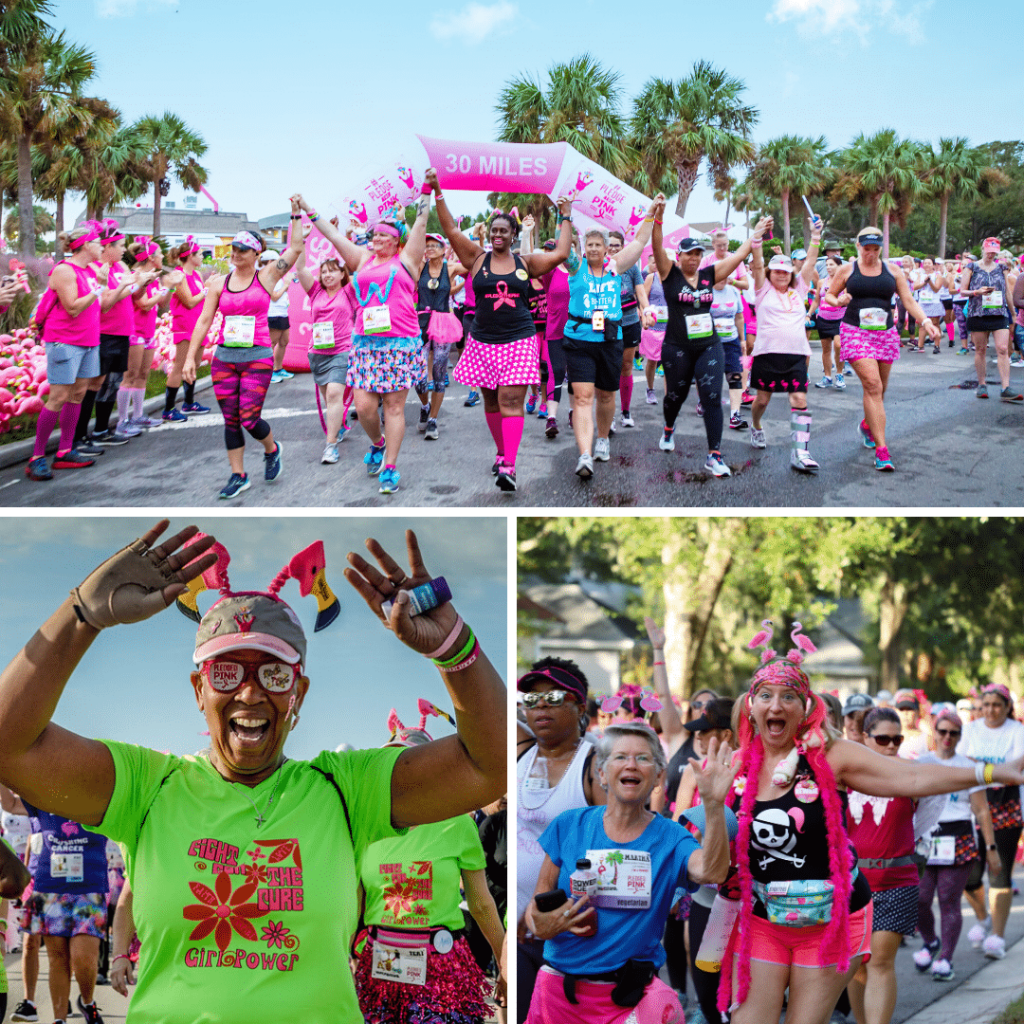 The Ultimate Girls Getaway
This is the weekend you've been dreaming about for the last year: friends, hugs, selfies, parties, dancing, games, and endless shenanigans.
Throw in the beach, 30 miles of gorgeous courses, and 1500 new besties, and you've got the cure for your 2020 blues!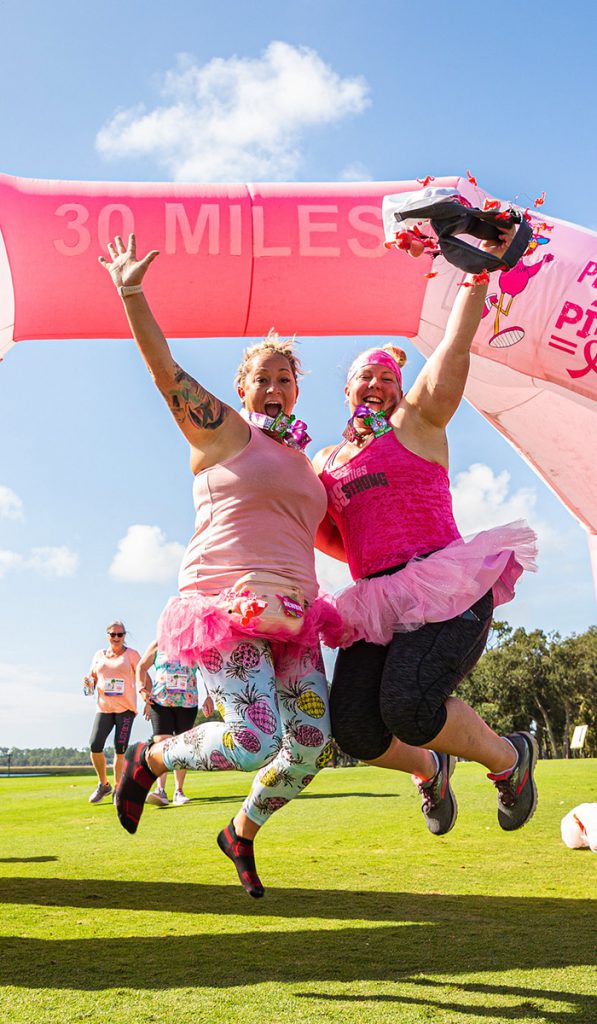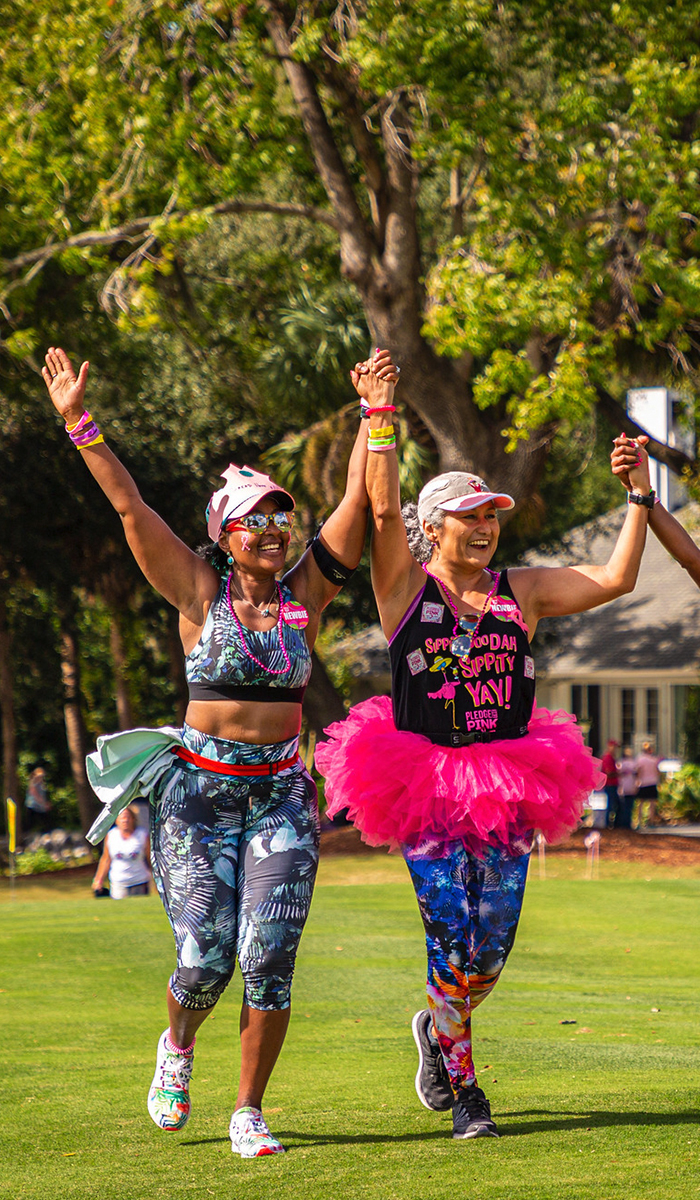 REGISTER NOW & PAY JUST $400
On sale for a limited time. Regular registration price $450.
The Pledge the Pink Package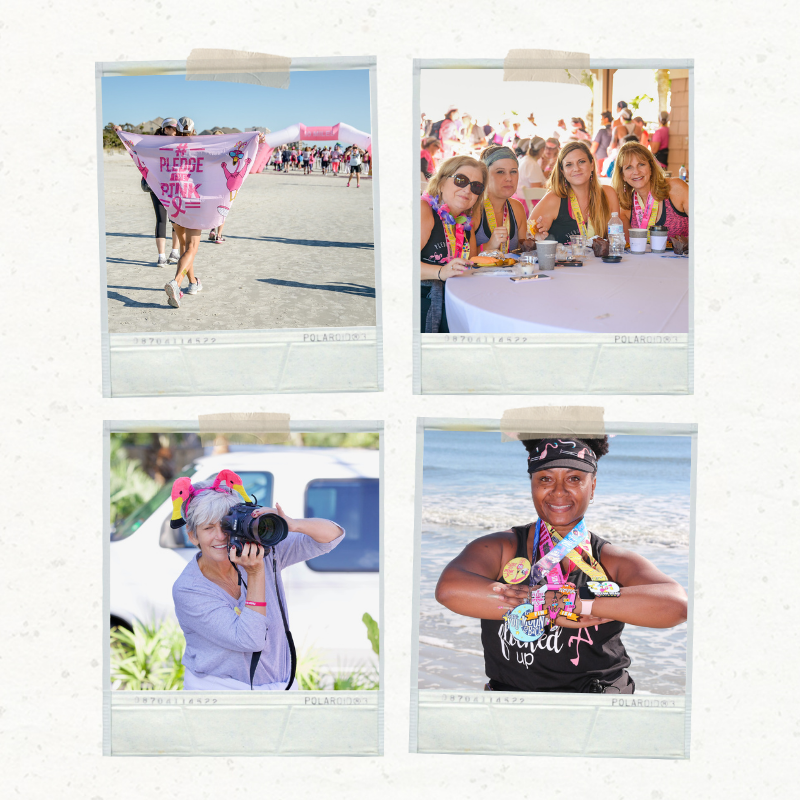 3 GORGEOUS COURSES
Stocked with goodies & adoring fans
3 FINISH LINE LUNCHES
Chef-served meals made for FlockStars
1000s OF PRO PHOTOS
Download & relive the best weekend of your life
4 BIG CUSTOM MEDALS
Each one custom, heavy, and beautiful
A BAG FULL OF SWAG
Filled to the brim with stuff that'll make you smile
4 ROCKIN' PARTIES
With live entertainment & beachside boogying
POST RACE SHENANIGANS
Games & activities for the record books
3 PRIVATE RESORTS
The gates unlock, just for you
1500 FLOCKSTARS
The best damn people in the world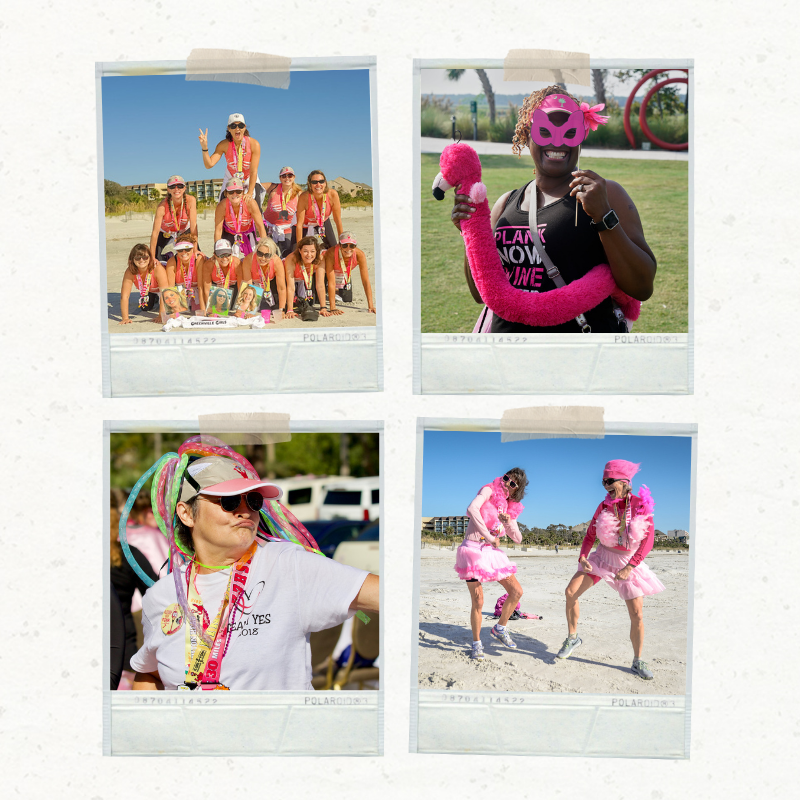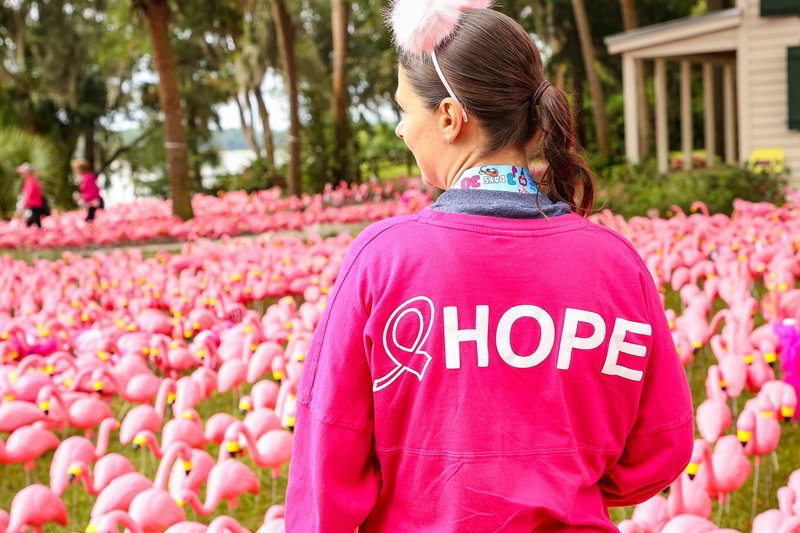 Optional Fundraising
Though not required, most of our registrants end up fundraising or making a donation anyway!
Learn More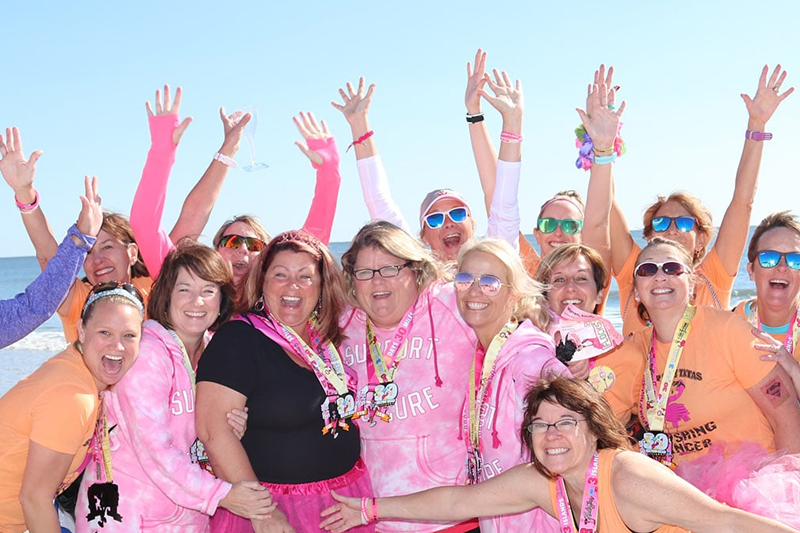 Go Solo or Join a Team
You're never really alone with us! Join a team of new friends or go stag-either way you'll have a blast!
Register Today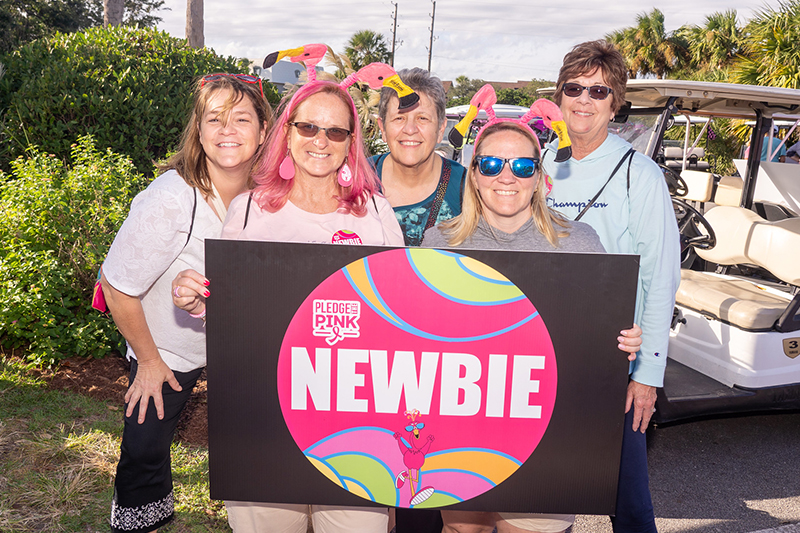 Is this your first time?
We know there is a lot of information so we've put everything you need to know in one place just for you!
Check out the Newbie Guide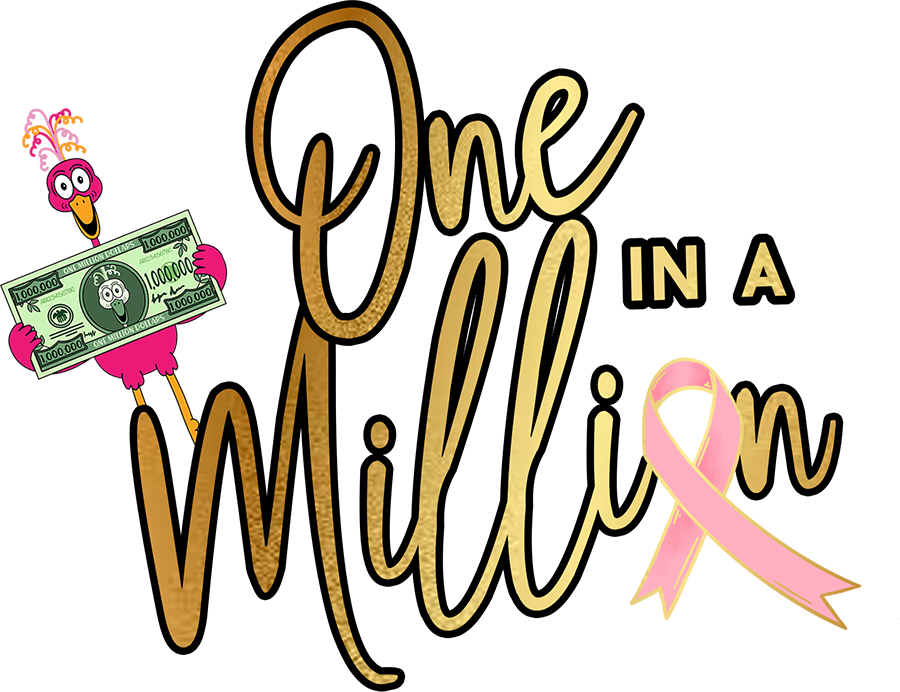 Win bling, feel great, and help us raise a million bucks!​
Nobody thinks we can achieve this goal. Which is exactly why we will.
Even though fundraising is not required at Pledge the Pink, we are humbled and inspired by the hundreds of FlockStars that roll up their sleeves and raise big (and small) bucks for the cause.
Words from our FlockStars
You should be so proud of this event you've created. I loved Avon, but I love Pledge The Pink more. With less miles each day, people want to stick around and party and play. I met so many fabulous women! Thank you for the best support group ever! See you in October!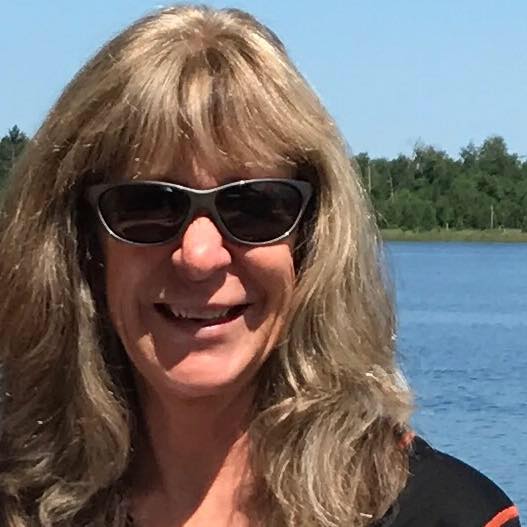 My friends and I have been heckled at other events because we are always the last ones. We were worried that we'd be treated the same here. Instead, we were treated like queens. I've never experienced so much love, enthusiasm, and respect. It is pure joy.