Now YOU get to determine who receives our funding! If you, or your team, raises at least $5,000 we will donate 75% of your funds to the charity of your choice. Any US-registered breast cancer nonprofit in good standing is eligible.
Step by step, here's how it works: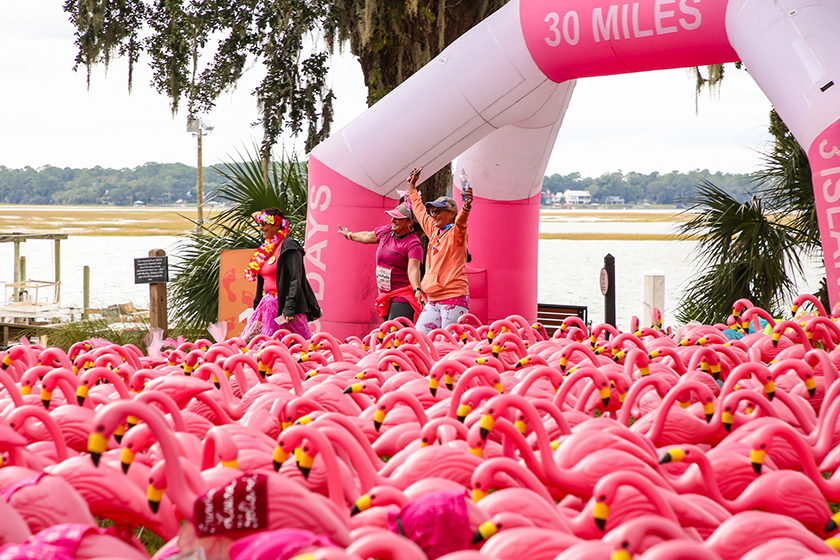 The mission of the Pledge the Pink Foundation is to provide breast cancer screening, treatment, and research; as such, all funds must be designated for one of these activities.
Specifically, our focus is funding mammograms, biopsies, clinic trials, research labs, and diagnostic equipment.
Because we must provide financial accountability for every dime we donate, please understand that we cannot provide direct financial assistance or care packages to patients or families.
Pledge the Pink Foundation will only distribute funds to US-registered breast cancer nonprofits in good standing. The charity can be located outside of the US, as long as it is registered with the IRS. Good standing is defined as having a Charity Navigator rating of at least 50% and it must be up to date with all its charitable filings.
If you and/or your team are pursuing the Choose Your Charity fundraising milestone, you can submit up to two charities to support. You'll declare the charity(s) in your dashboard, along with their Tax ID Number and website address.
Pledge the Pink Foundation will review all of the declared charities and if they have any concerns about a particular entity, they will contact you (or the team captain) to resolve. In the unlikely situation that the Pledge the Pink Foundation does not believe the charity qualifies, all parties will know this well in advance, giving you plenty of time to select another charity.