Let's get to know your FlockStar Dashboard, shall we?
Registration
Head on over to the Registration section to edit details like your name, your date of birth, your emergency contact, your shirt size and whether you are a newbie or a survivor!
Teams
"Can you add me to my team?" Y'all… this is the number one question we're asked year after year. So we've made it super simple for you to join, change or create a team.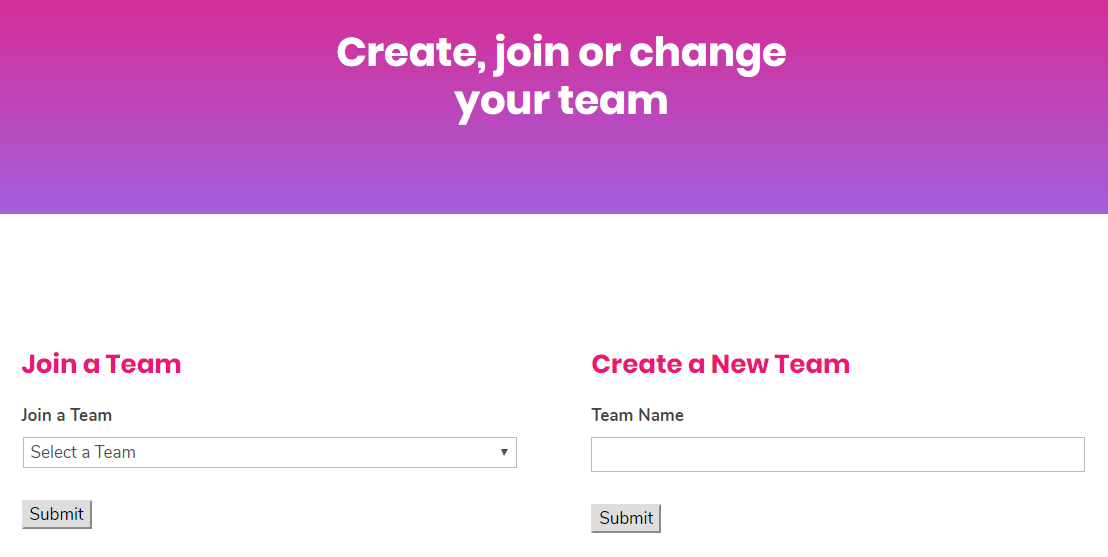 To join a team, simply select your team name from the dropdown list and click the Submit button.
To create a new team, enter the name of your team and click submit. Note: by creating a team, you will be designated the team captain.
Fundraising
If you've set up your fundraising page, you'll be able to access that right from your dashboard! If you haven't set up your page, click the button that says "Create Your Fundraising Page" and get started. Our custom-built fundraising system is designed exclusively with FlockStar fundraisers in mind!
In your Fundraising portal you will also find a link to the Offline Donation Form. This is super important to hand out if you are collecting cash or checks! Not only does the form give us the information we need to provide your donors with tax receipts, it also has a spot to write your name down so we can give you credit for the donation!
Lastly, check out the Fundraising Calendar for fundraising ideas and inspiration!
Resources
This is the Holy Grail of your FlockStar Dashboard! In the resources section, you're going to find:
Frequently Asked Questions (and the answers to them!)
Graphics Downloads – Grab your Pledge the Pink logos and Fancy / FlockStar graphics to use on your fundraising materials or social media!
Registrant Roster – Find a training buddy nearby or make sure your BFFs from last year have registered with our handy registrant roster!
Fancy Jams – Need some workout tunes or just a little pick-me-up? Check out our Fancy Jams playlist on Spotify (if you joined us last year, get ready for a stroll down memory lane!)
Training Schedules – Download the official Pledge the Pink training schedules! We have 12-week, 8-week and 6-week programs to help you get ready for 3 days and 30 miles!
Store
Head on over to our store to pick up all of your favorite Fancy swag!