#1. Fundraising – Why can't I start now? Does my charity need to be approved? Why are the flamingos now $100?
Hey, that's three questions! I'm going to have to ask for a raise.
A) Okay, so the first part of this one is simple and super exciting. Our new fundraising platform is being built from the ground up just for us FlockStars. It is so easy to use and yall will love using it (bet you can't say that about any other fundraising system)! We're almost done building it and we will launch this magnificent marvel on March 11th. For the handful of you that set up Group Rev pages, you'll have to create a new page in the new system, but we will transfer over any funds that you've raised so you won't have to start over in that sense.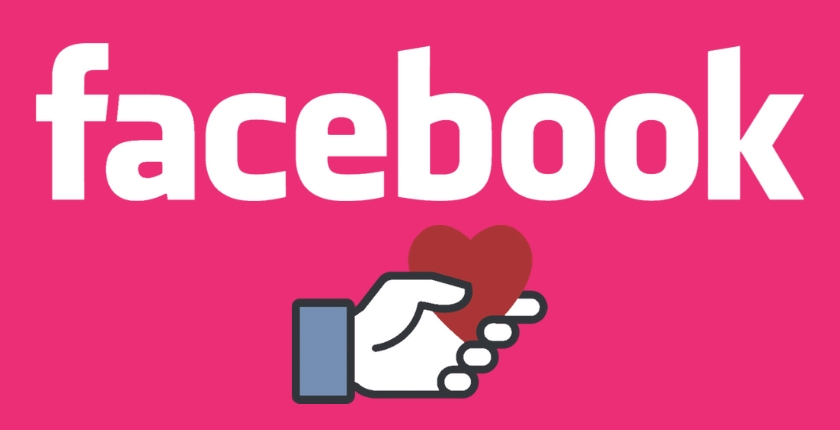 Just because you can't create your page until March doesn't mean you can't start fundraising now! After a zillion requests, I finally convinced Laura to figure out a way to give yall credit for Facebook Fundraising. High Fives to Fancy! Check it out here: https://pledgethepink.com/blog/facebook-fundraising/
B) When the new system opens next month, it will include a place for you to Choose Your Charity for those of you planning to raise 5k (as a team or as an individual). You'll need to enter the legal name of your chosen charity(s) and their tax IDs. Pledge the Pink Foundation, our nonprofit board of directors, will review the organizations to make sure they qualify and we will send you an email to let you know either way. You can read more about this exciting new program here: https://pledgethepink.com/blog/choose-your-charity/
C) We used to place a flamingo in our Flocks of Love for every $50 you raised because mammograms in South Carolina are a lot cheaper than they are in the rest of the country. Now that we are giving money across the United States we discovered that a subsidized mammogram averages between $85-160. So we increased the "value" of our flamingos to more closely reflect that national average. Note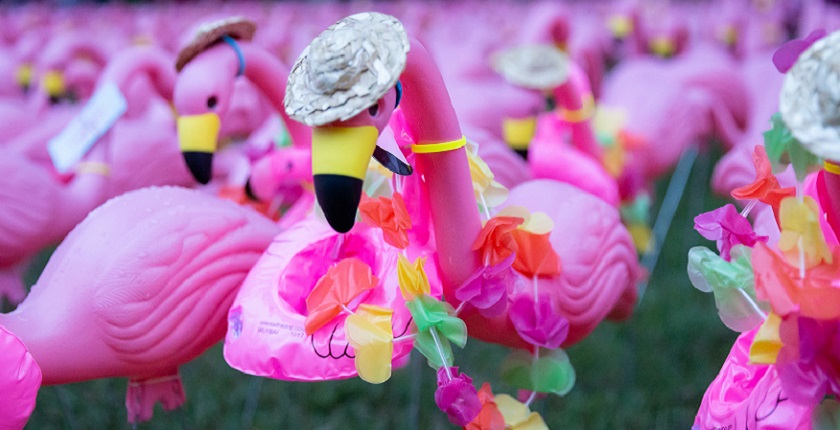 that we aren't just funding mammograms with this money anymore. Thanks to the Choose Your Charity program, we will be using Flocks of Love funding to provide research, treatment, and other screening techniques.
#2. Recruiting contest – Do I get credit for the people I recruited before Feb 1?
Sorry, FlockStar. The contest is just for new registrants that sign up between February 1 and February 14. They don't have to join your team or walk/run with you or stay in your house. They just need to put you down on the referral field when they register.
Remember that you get one entry into the CASH drawing for every referral so the more peeps you recruit, the better your chances to win the $1000 grand prize (or the $500 or $240 prizes)! Read all about the contest and then sign up your peeps! https://pledgethepink.com/blog/february-recruitment-contest/
#3. Where should I stay?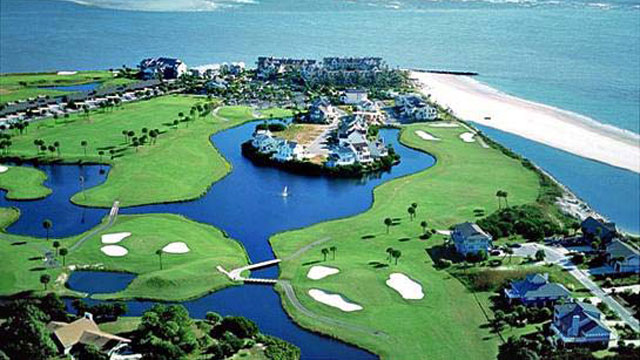 Most people are staying at one of the thousand homes and villas at Fripp Island Resort. If you want to experience all the excitement, activities, and have 24/7 flamingo friending… stay at Fripp. Their website has tons of available places for you and your crew. You can also call them at (888) 741-8974 and they can help you find the best beach retreat for your weekend. The majority of people have booked Thursday thru Monday but if you need to skidaddle on Sunday, that's fine. If you book thru the resort, they're giving you a NOON checkout! Note that dozens of people are spending the entire week at Fripp so if you want to turn this into a framily reunion/vacation, you'll be in great flocking company.
You can also stay at Hunting Island State Park which is just over the bridge from Fripp. They have traditional campsites and can also accommodate large RVs. I believe we have 12 campsites already booked with flockers so it should be a great time at Hunting (psst- this is a nice option if you're on a budget. Pitch a tent or rent an RV with friends and you'll save money)!
Two other options you might want to consider are Harbour Island and Dataw Island. Both have villas and houses available via VRBO. You'll probably find them a little cheaper, and you'll also be a little closer to Beaufort if you want to stroll, shop, and eat in the US's Most Friendly Seaside Town!
#4. I want to share a house/condo with someone but I don't know where to start. How do I find people that are looking?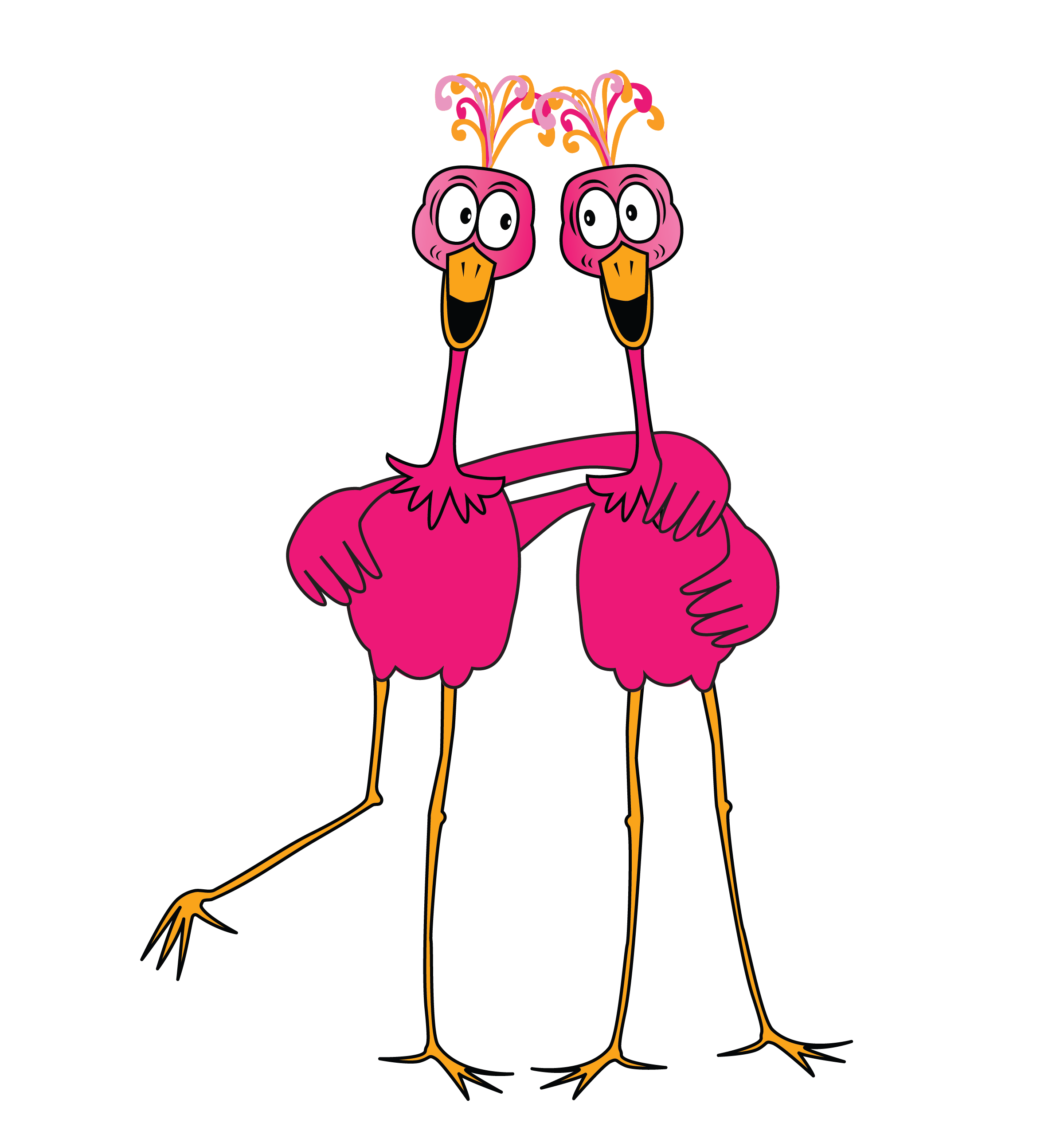 Our friends at Fripp Island Resort have made this super simple. Call them at 843-838-1507 and tell them you're interested in staying at one of the Newbie Houses (even if you aren't a newbie, this is just what they are calling the houses). They've got two or three large houses that you can choose from and all you have to do is choose your favorite and you can pay for your portion right there on the phone! Easy peezy! They'll give you the addresses of the houses so you can look them up on their website and see pictures and stuff, too.
The other thing you can do is join our BRAND NEW page on Facebook called FlockStar Hunters. This is where we hope everyone seeking a roomie will go to fill empty rooms and/or go in together to book a place together. You can sniff everyone out and see who you think you might be most compatible with. This is a brand new group page so it might take some time for people to find it and post what they are looking for.
#5. How do I access my dashboard?
Find the email you got when you registered. It has your dashboard login credentials. Use that username and password to login. If that doesn't work, or if you have any problems logging into our dashboard, email us at: dashboard@pledgethepink.com
Here is a little cheat sheet I made to help Laura, and others that are technically challenged: https://pledgethepink.com/blog/meet-your-flockstar-dashboard/