1st Annual Butterfly Release
Please join us for this new component of Survivor Celebration where we will release hundreds of Monarch Butterflies on Oak Island.
The butterfly is nature's symbol of transformation and beauty, the perfect way to honor your survivorship and/or pay tribute to a lost loved one.
These large Monarchs are available for $12 each and we will release them in mass at the end of the Survivor Celebration at Middleton Park on Friday, October 20.
In addition to the mass release, we will have a list of honorees printed in a special program.
No tears allowed! Just big smiles and your cameras. 🙂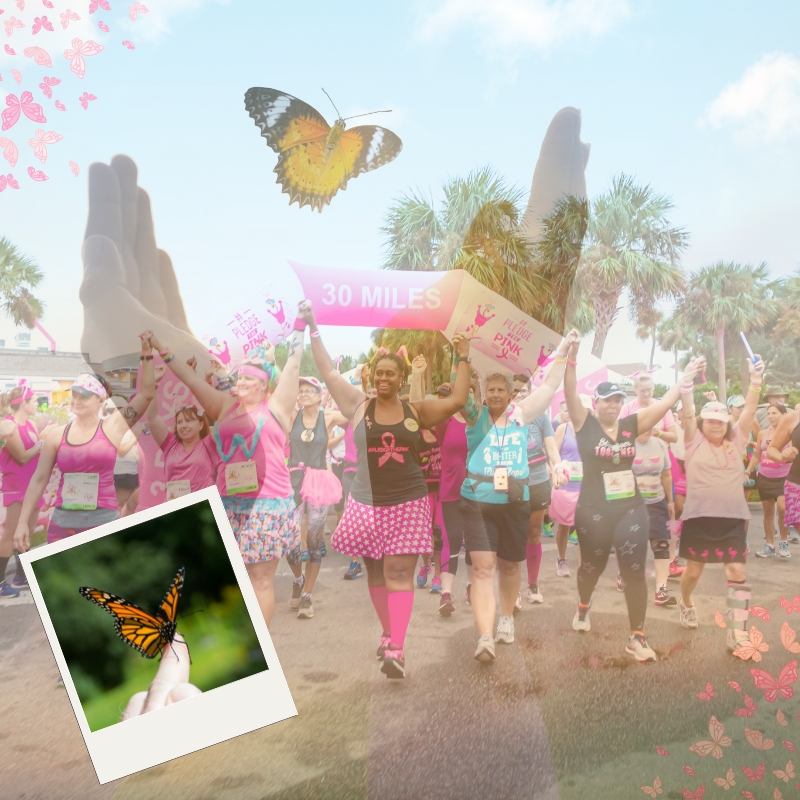 Last day to order is September 26