In 2011, Pledge the Pink (originally LoCo Motion), was a small, local, charity race—aimed at fighting cancer in South Carolina, and getting the lowcountry in shape.
Now, we're an ambitious, not-so-small, breast cancer event—one that's pushed 10,000 people off the couch, and given over a half-million dollars to breast cancer charities across the country.
Through our sister charity Pledge the Pink Foundation (formally known as Carolina Cups), these dollars provide gap funding for heroic, budget-restricted, nonprofit service providers.
We are able to slice through red tape, and support game-changing beneficiaries across the country.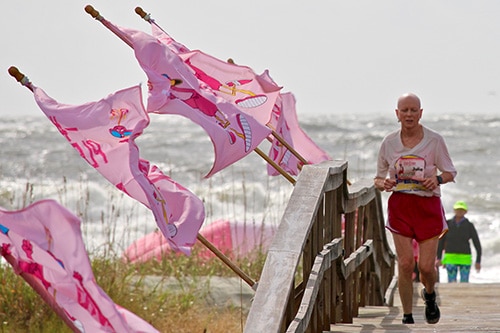 Wondering what's with all the flamingos?
Welcome To Our "Flocks of Love"
The question we get asked most often? "What's the deal with the flamingos?!"
Glad you asked! We are a bit obsessed with these magnificent pink creatures, because for us, they represent hope.
And a cure.
For every $100 that is raised by our "FlockStars", we place a pink flamingo in our annual Flocks of Love display.
Our goal is 5,000 birds, which means that we will raise A HALF MILLION DOLLARS for the cause!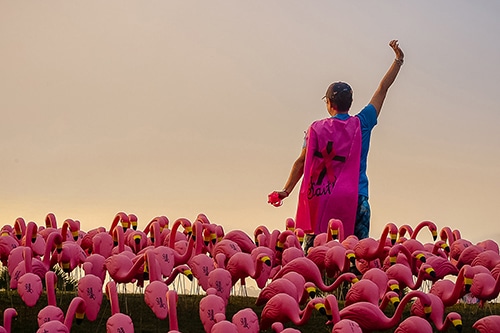 Want to Get Involved & Help Us?
Be a Sponsor for our 2020 event
Be a volunteer for our 2020 event