We are always asking "what's your why". We want to know why you walk, who you are honoring or what motivates you to Pledge the Pink.
Now you can tell everyone! Our new FlockStar Tribute Signs are all personalized with your message, name & whatever picture you want to share with the world.
We will place all your FTS along a 1-mile stretch of Sunday's course for what will surely be the slowest and most poignant mile of the weekend.
And you can take them home with you as a personal keepsake.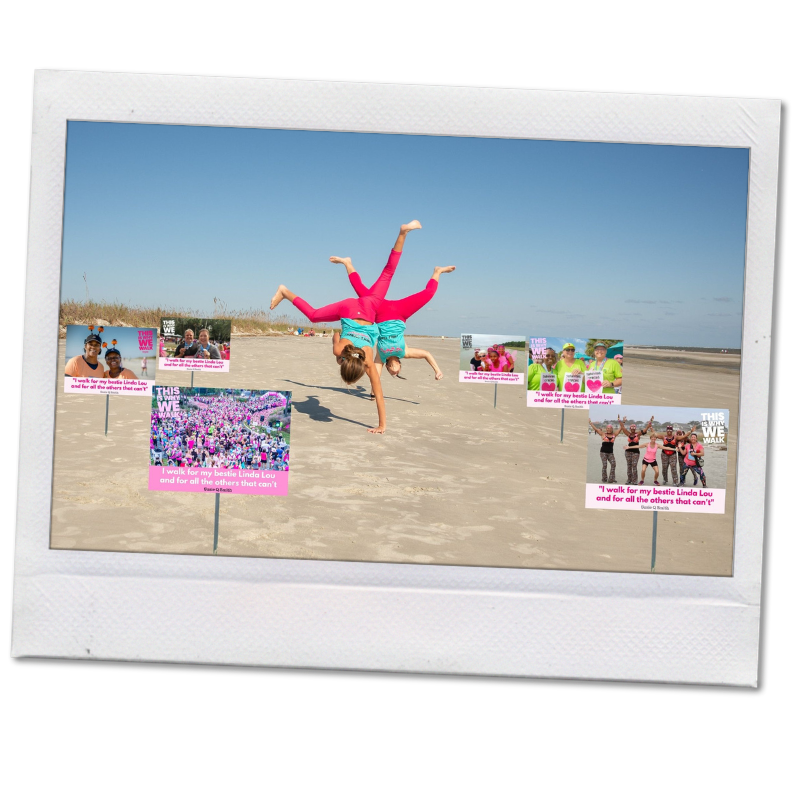 All designs have to be in by 9/30