Sign up to enter our EPIC golf cart parade
Decorate your golf cart in a pirate theme and join us on Saturday from 4:30-5:30pm. We'll start at the park and do a 1.5 mile ride so we can shake our tail feathers across the island!
Our legendary parade can accommodate up to 250 entries this year so get 'em while you can.
Winners will receive legit trophies and serious bragging rights!
Golf carts and bikes are definitely the best way to get around, especially when traveling to PTP events at Middleton Park, as the parking is extremely limited.
We suggest booking your golf carts now before they all sell out (click to call!):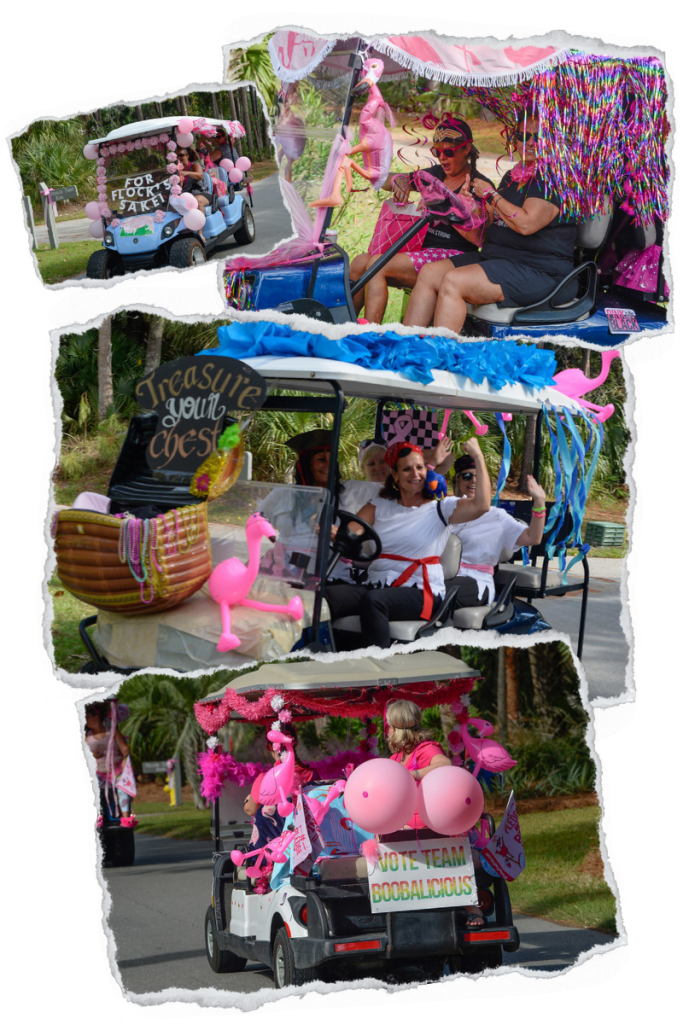 Bicycle rentals are plentiful and you can easily explore the entire island on two wheels.