Thursday through Sunday, October 19 - 22, 2023
Get Ready to Pledge the Pink,
Oak Island!
We are crazy excited to be at beautiful Oak Island next year and we are working our tail feathers off to to
make our event a weekend that no one will ever forget!
Pledge the Pink is the second largest multi-day breast cancer event in the country and we are celebrating our 13th anniversary this year.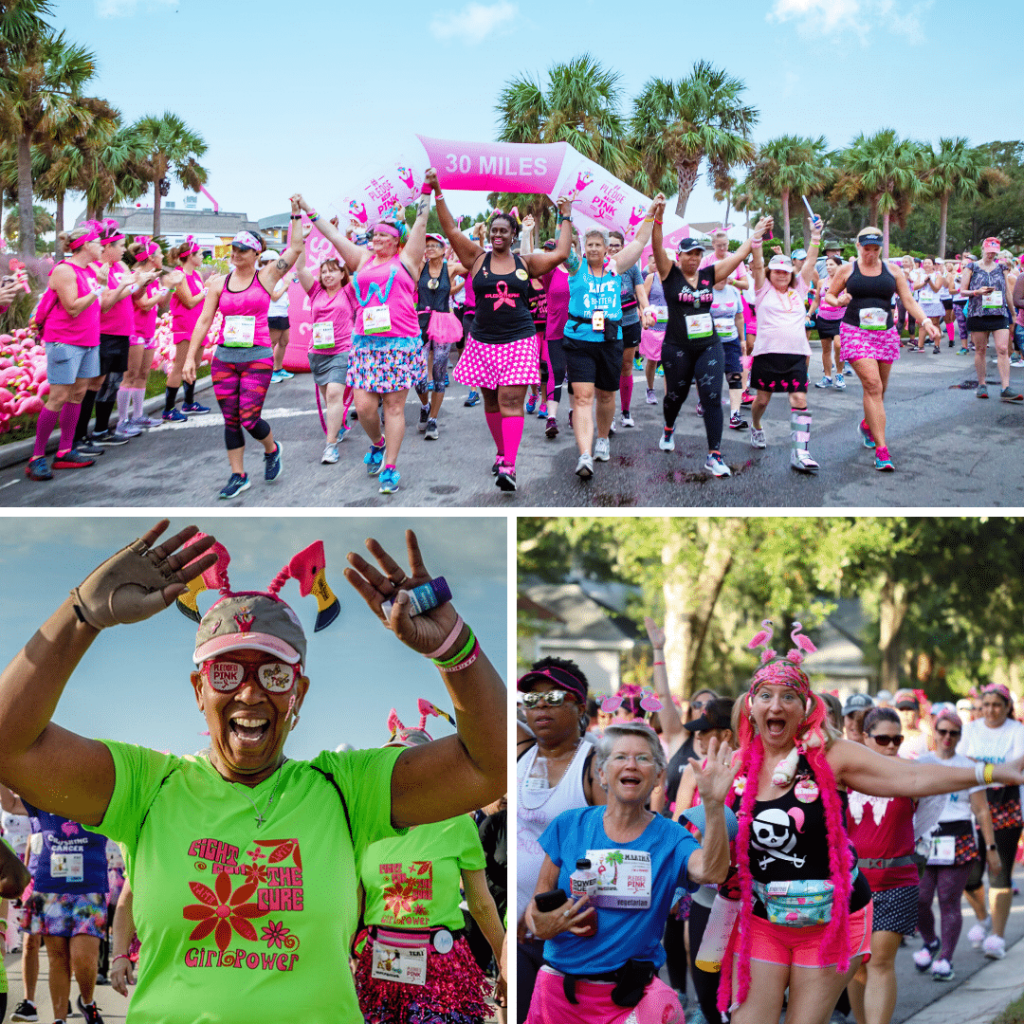 Be part of our Guinness World Record!
For every $100 we raise, we'll set out one pink garden flamingo in our flock.
With a fundraising goal of $750,000 this year, that means our flock will be 7,500 strong and we will take back the Guinness World Record for largest flock of flamingos.
Decorate your mailbox, front lawn, house or business. Or volunteer to help us assemble the flamingos or direct participants along the courses. Or help us fundraise.