In keeping with our friendship theme, we invite everyone to dress up in their favorite Stevie costume on Friday so we can pay homage to our #1 fella. His wife, sons, and four grandsons plan on joining us that day so this should be all the more special.
Introducing our commemorative
Featuring Stevie's goofy face, his trademark Hey Hey Hey, and our inside 3:30 joke, these beauties will quickly become your new go-to shirt of choice when you need inspiration to workout.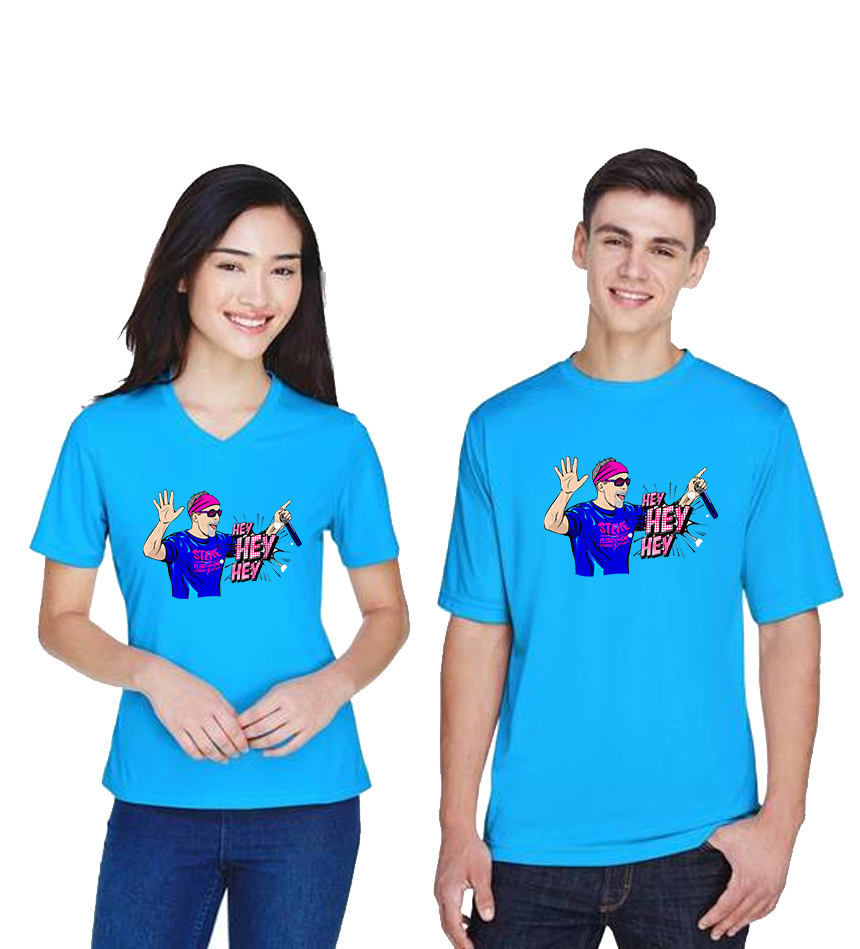 All orders will ship on March 15 so you'll have them in plenty of time for our global Stevie walk/run on 3/30.
You can order in either a Vneck ladies cut or a unisex t-shirt cut – both options are 100% polyester so they will wick away the sweat and leave you looking every bit as stylish as Stevie.
Pair with your favorite obnoxious shorts, do-rag, and shades to complete the official Stevie costume!
Remember that March 30 is our global 3.30 mile walk/run for Stevie and we'll all be dressing up as Stevie on the Friday of event weekend so make sure you get at least one of these babies before they're all gone.
Note that the color is an electric blue- his favorite.
Sizing charts below.
Vneck Ladies Cut Sizing Chart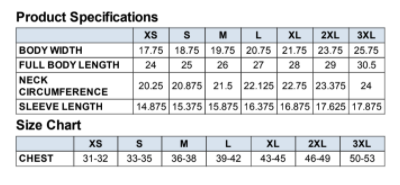 Unisex T-Shirt Cut Sizing Chart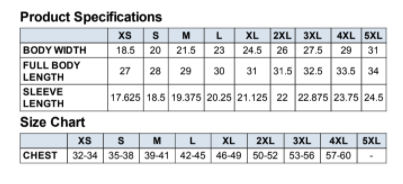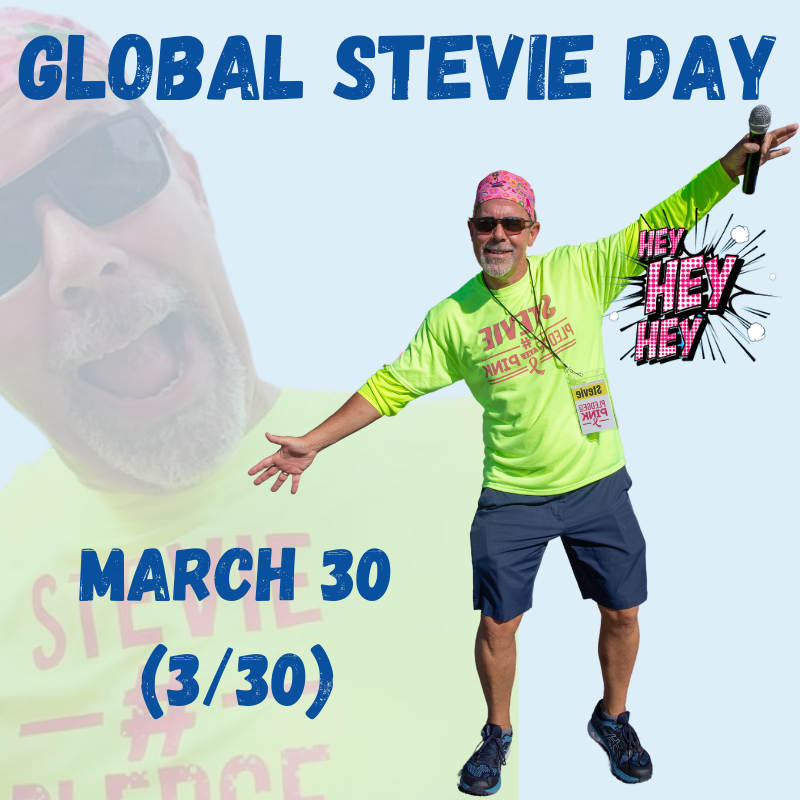 We're calling on Stevie fans from around the world to join us for Global Stevie Day as we walk/run 3.30 miles in his honor.
Wear your Stevie Shirt, think back to your favorite high five, and channel your inner Hey Hey Hey!
If you live in the Bluffton/Hilton Head area, join us at 3:30 at Coligny Beach and we'll storm the beach together (it's a great reason to take the afternoon off from work).
There's no need to register or do anything (except 3.30 miles on March 30) but we'd love to see your videos and pics of you doing your Stevie miles that day.
We want to shower the world with Stevie love!