August 30, 1962 ~ January 4, 2021
We lost our number one fan and number one hero to COVID on January 4, 2021.
Gregg "Stevie" Davis
was the backbone of Pledge the Pink and Laura's #2 in charge for years. He loved entertaining yall, giving you supportive high fives, and those big sweaty hugs at the finish lines
Stevie would do anything to make you laugh and forget about your aching feet.
And he would do anything to rid this world of breast cancer, which is why he agreed to dress like a fool (and act like one too) and become the legendary "Stevie" persona every year.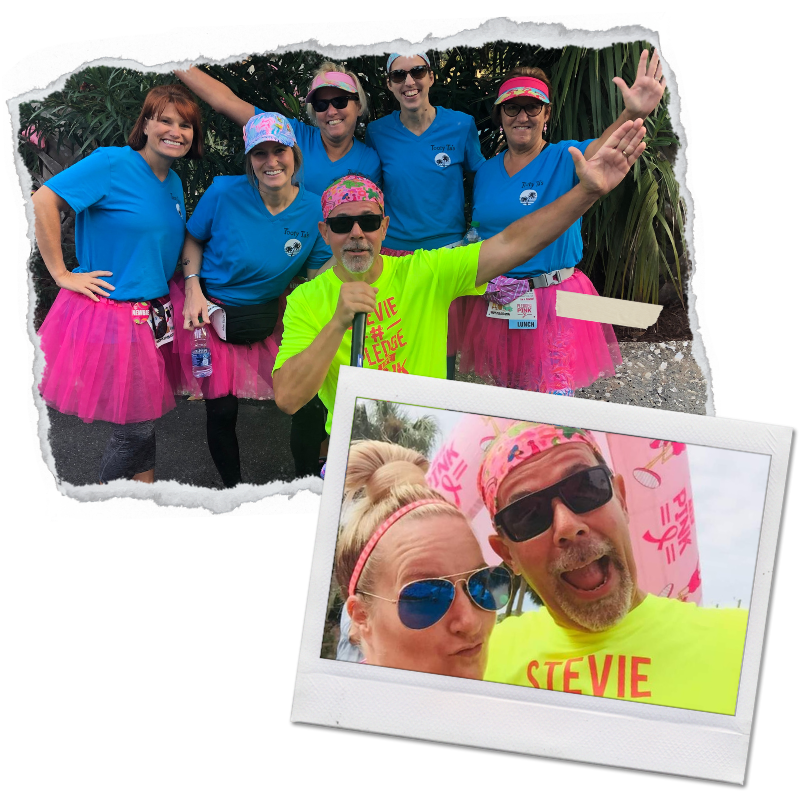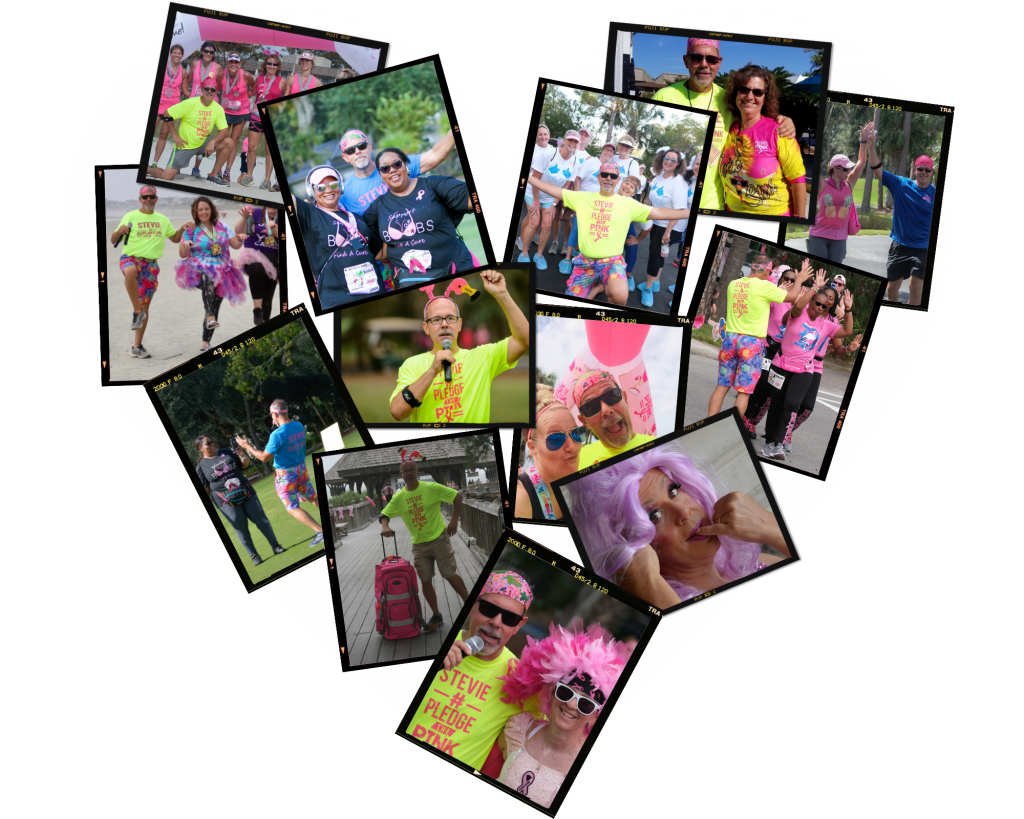 It is so important to us that we keep Stevie's memory alive and get one of his legendary bear hugs whenever we shut our eyes.
We want his legacy to continue, not only for his Pledge the Pink family of FlockStars, but we want to make sure his "real" family knows how much he continues to impact our lives and how grateful we are that they shared him with us.
Would you please write a message to Stevie and his beautiful family to let them know we're still loving him, missing him, and laughing with him?
If you're lucky enough to have a photo of the two of you, please upload it so we can share it with his wife Debbie and his sons Michael & Christopher. Or record a video with your favorite Stevie memory or upload a video from the event etc.