$100 donation = 1 flamingo = 1 mammogram
Fundraising isn't required but...
If each of our registrants raised $500, we'd reach our $750,000 goal (thanks to some other cool stuff we have going on behind the scenes).
We don't require anyone to fundraise but the coolest thing about Pledge the Pink is that most of our registrants and volunteers end up making a donation or fundraising anyway.
Behold the sights of a field of flamingos
What started out as a prank a few years ago has since transformed into a Guinness World Record, and a whole lotta money for the cause.
This iconic and poignant display of pink flamingos first set the world record for largest flock of garden flamingos in 2016 and again in 2019.
For those of you that make a donation or fundraise on our behalf, there will be a pink flamingo in our flock for every $100 that you raised. Decorate your bird with hats, boas, doll clothes, and other fun accessories.
Each bird represents one free mammogram. Which means that we'll be helping thousands of men and women across the country get screening during the scariest 15 minutes of their lives.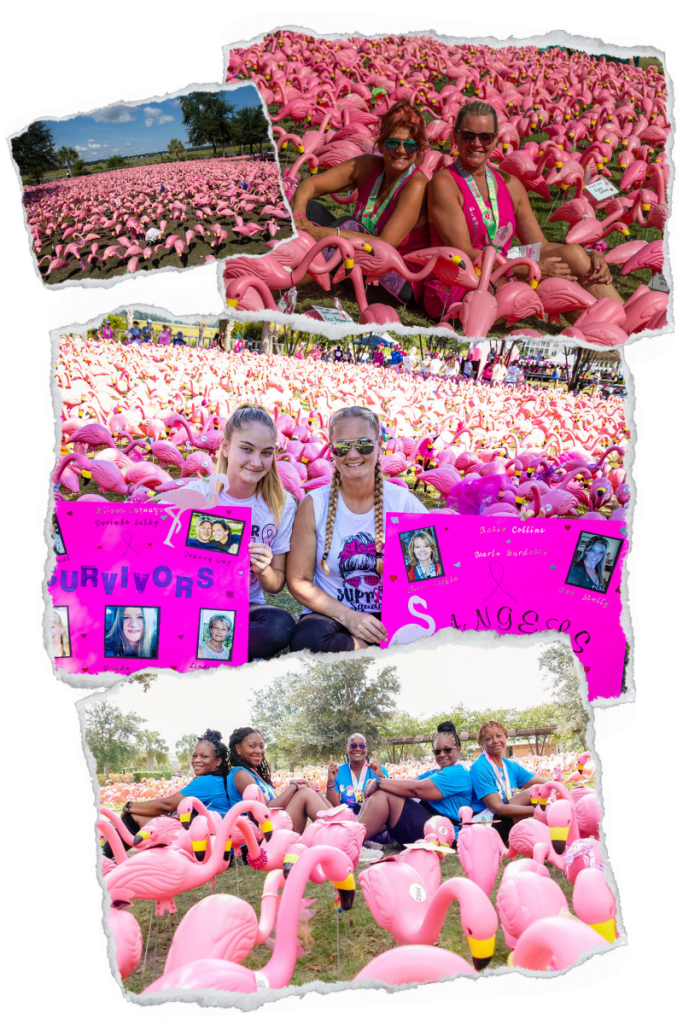 Our 2023 Fundraising Prizes
Win big depending on what you have raised by 11:59pm on September 30
Help us get the Guinness Word Record back!
The 1st Record

1,058 Birds
Our 2nd Record

3,753 Birds
The first thing we need to do is raise the money! You can help us do that by either making a donation and/or by fundraising on our behalf.
Assuming we hit our number, we then invite everyone to join us on Monday, October 16, 2023 at Middleton Park and be part of the official Guinness World Record set up!
We will need over 50 volunteers to build the flock so if you're interested in participating, sign up.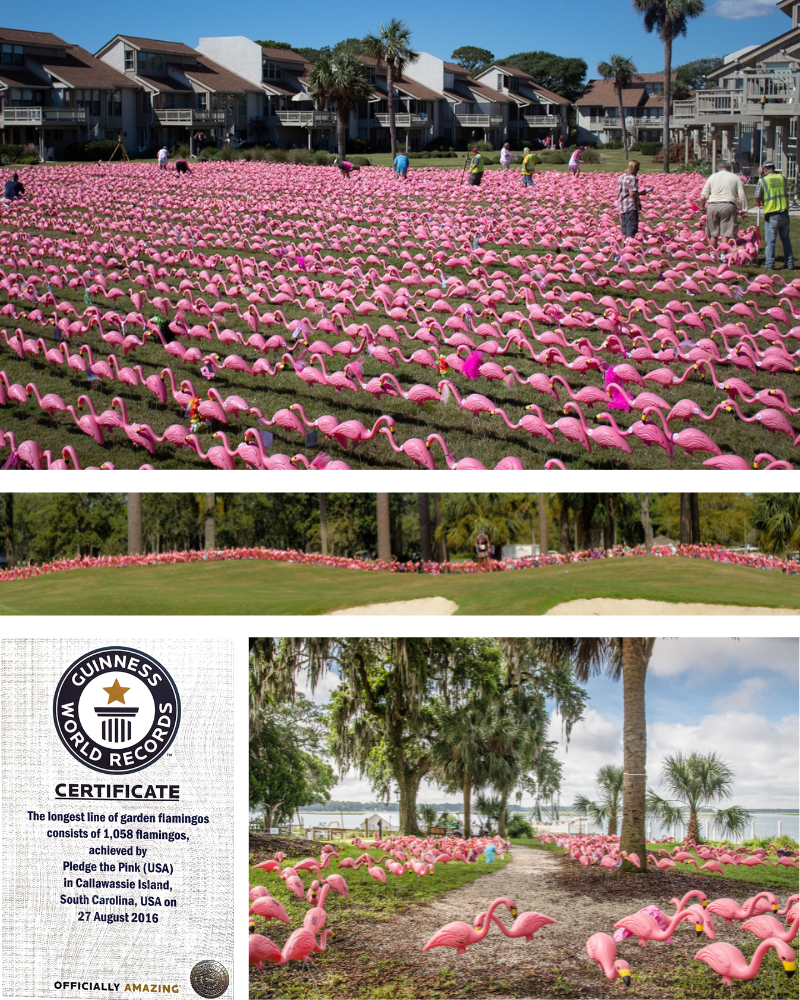 Of course! Just click on the button above to set up your fundraising page and we'll shower you with fundraising prizes and loads of praise.
Yes, when you register for the event you'll be asked to join a "race" team or create a new "race" team. If yall want to fundraise as a team, then you'll have to create a fundraising team when you set up your fundraising page and then invite your peeps to join that page.